What a first day and an incredible start to the 4th AWE EU! This year's show boasts a record number of attendees and exhibitors, not to mention an incredible program of all-star speakers. In addition to persistent themes around training and collaboration, security, monetizing XR, and mobile and web AR; attendees shared their avatars created with Wolf3D and tweeted about their experiences. Here are a few of our favorite tweets and what went down on Day 1:
I am in total AWE of this expo! Let's do this! #AWE2019 -- @mixedrealityTV

Had an awesome first day at #AWE2019. Can't wait to explore the expo hall tomorrow...Looking forward to more XR goodness tomorrow -- @baldeepbirdy

Just have to find a [way] to start developing and innovating...#AWE2019 has given me many ideas -- @debmayers24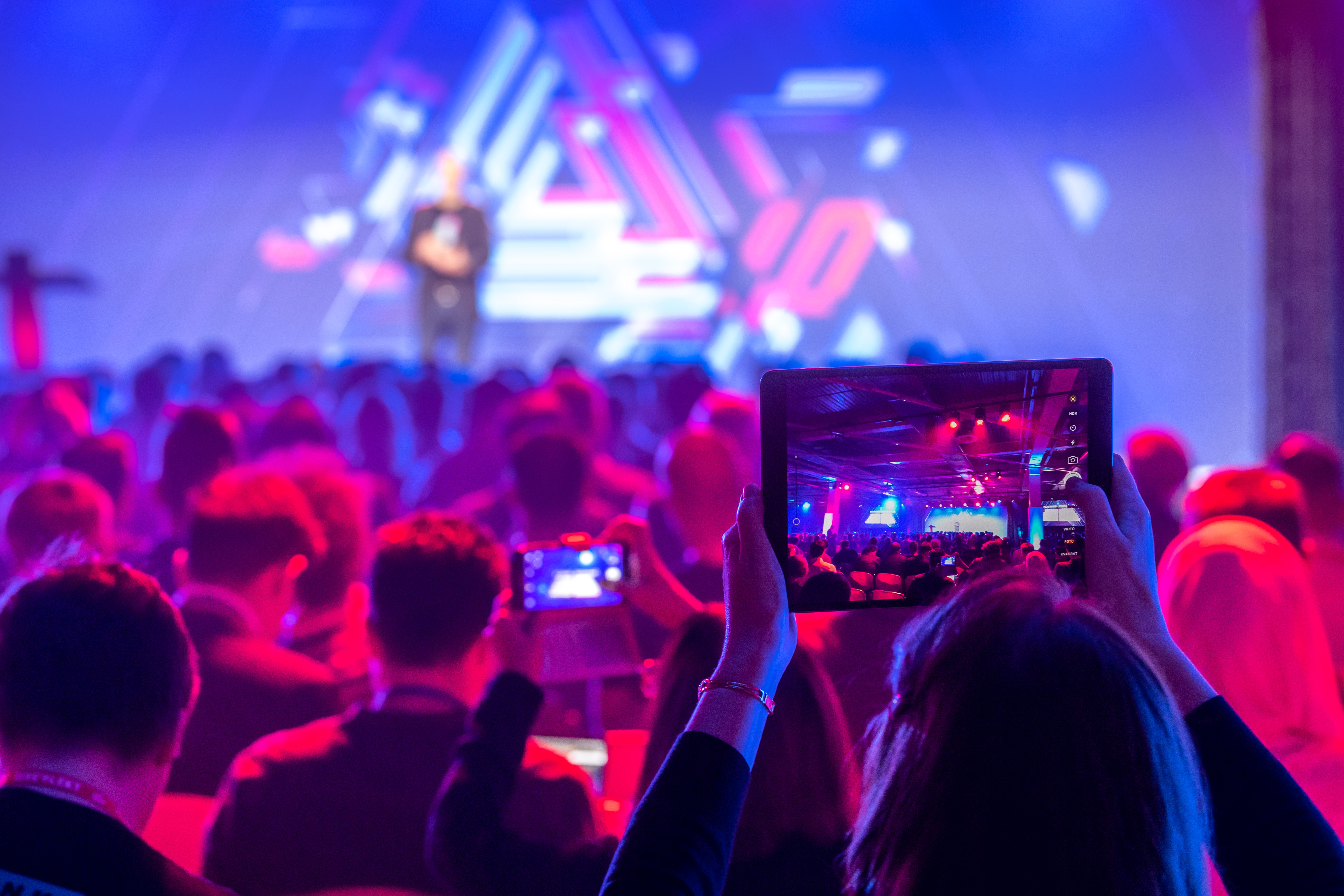 Ori Inbar (AWE, Super Ventures) kicked off the show by hailing 2019 as the Year of the Creator. We are spatial creatures, he said; we learn and create better in 3D and so computing should be spatial, too. Lenovo's Nathan Pettyjohn next depicted the complexity of today's enterprise, where every day 10,000 baby boomers reach retirement age, and made a strong case for AR as the answer to future workforce shortages. Jürgen Lumera (Bosch) then sat down for a fireside chat about the AR/MR ecosystem with Michael Zawrel (HoloLens) and Kerim Ispir (RE'FLEKT); followed by RE'FLEKT CEO Wolfgang Stelzle and Siemens' Oliver Voellinger talking about integrating PLM data into AR content creation.
First up on the Creator Track was Emilie Joly (apelab), while in the nearby Developer Room, Josh Naylor explained how to get started with Magic Leap. The Enterprise room was full for most of the day, beginning with a panel on overcoming the barriers of enterprise AR adoption followed by a deep dive into Lenovo's ThinkReality A6 headset. Before lunch on the Main Stage, Sebastian Knödel (Diota) presented on efficiently deploying Industry 4.0 solutions and Fakhreddine Aouadi and Fabien Benetou from the European Parliament discussed the regulation of XR technology by European institutions.
In XR Enablement, we got into the future of digital humans with Kaspar Tiri (Wolf3D) and integrating AR into large-scale brand campaigns with Daniel Sack (AVANTGARDE). Creators also heard about AR for brands from David Ripert (Poplar), while Markus Meixner (ViewAR) addressed developers on using web technology to build AR apps and Vamsidhar Sunkari spoke to enterprises, detailing Bosch's AR training projects in automotive.
The tutorials and demos continued after the lunch break with Sam Huber (Admix) explaining how programmatic advertising works in VR; Greg Ivanov, Head of AR/VR (EMEA) at Google, on using Computer Vision as a search engine; and Daniel Zeitman (Bose) doing a live demo for 3D spatial audio.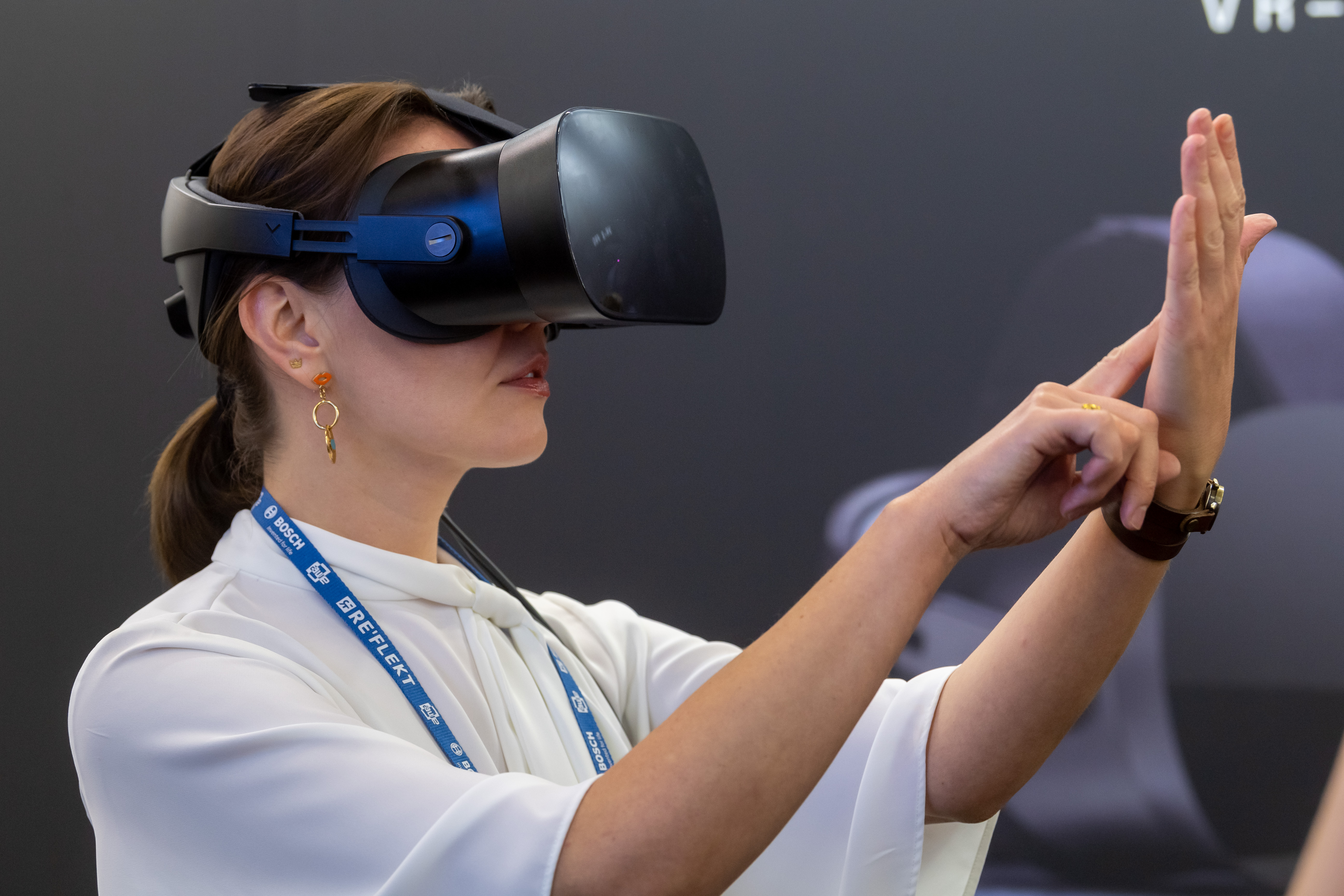 On the Main Stage, back-to-back panels - the first featuring the BBC and other members of the media and the second featuring Audi, Deutsche Telekom, and more - covered immersive journalism and deploying mobile XR. Carolina Arguelles delivered a "fabulous keynote" about Snap's AR strategy and shared some interesting statistics about the camera-native gen Z, followed by Urho Konttori and Casper Wickman in a joint presentation on Varjo's groundbreaking XR test drive with Volvo Cars.
In Enterprise, we learned about the Boeing Augmented Reality Kit from Paul Davies; Amar Dhaliwal announced the launch of Atheer's AR maturity model: Exploring, Deploying, Connecting and Leading; and Erkut Ekinci, Head of IT at Hugo Boss, presented various use cases for AR in the textile industry. Enterprises also heard about how Volvo Trucks is using REFLEKT ONE to make technical training more engaging and effective, and David Moreno (Virtualware) discussed VR solutions for real enterprise problems.
Anrick Bregman (Studio ANRK and Official Lens Creator, Snap) showed creators what's possible with Snapchat Lens, followed by Keith Hamilton (Torch App) speaking about interactive space and responsive AR and Robin Sho Moser, CEO of eyecandylab, on the power of video-triggered AR. In XR Enablement, Blippar founder Ambarish Mitra did a live demo of self-service webAR, Peter Kovacs (Apertus VR) presented on an open-source VR software library, Jyoti Bishnoi (Byond Real) used her family to demonstrate how our body becomes the controller in AR, and Wolff von Spiegel (Continental Automotive) talked holographic waveguides.
After a break, Coca-Cola and Ubimax teamed up on the Main Stage to present their warehouse picking AR project that resulted in 99.99% picking accuracy and an 11% increase in productivity in 6 months! We also heard about three use cases where the instrinsically safe RealWear HMT-1 shines; and got a sneak peek at the Louvre Museum's VR-enabled Leonardo da Vinci exhibition realized in a dream partnership with HTC Vive.
Matthias Kaufmann, AR Project Lead at BMW, reignited the Enterprise Track, followed by a killer presentation by Keith Lay (BCG Engineering) on holographic visualizations of engineering data and Rowand Sirwan Nawroly (Centrica) on XR applications in Utilities. In XR Enablement, Amy Peck (EndeavorVR) tackled blockchain and other exponential technologies, Markus Meixner shared applications for indoor navigation tracking systems, and Nick Rimmer (Adlens) gave, according to @chessa_manuela, a "cool talk!" on "vergence accommodation conflict and focal rivalry."
Creators returned from the break for an introduction to Facebook's SparkAR with Davide La Sala and a talk about GR Talk's preservation of Amsterdam's street art in VR. Meanwhile in the next track room, developers got a dose of AR/VR security from Vuframe CEO Andreas Zeitler and Wade Tinney (Patched Reality) spoke about talking rabbits and the AR Cloud.
Day One ended with Jacob Loewenstein (Spatial) talking about the future of work and collaboration on the Main Stage; Mahabir Gupta (Volvo) in XR Enablement discussing cybersecurity in automotive; and Cecile Tezenas Du Montcel, VR Lead (EMEA) at HP, presenting professional workflows transformed by XR.
Finally, the crowd headed to the Expo Hall for Happy Hour presented by Canada and the Vancouver VR/AR Association and then celebrated into the night at the AWE EU 2019 After Party at Isarpost.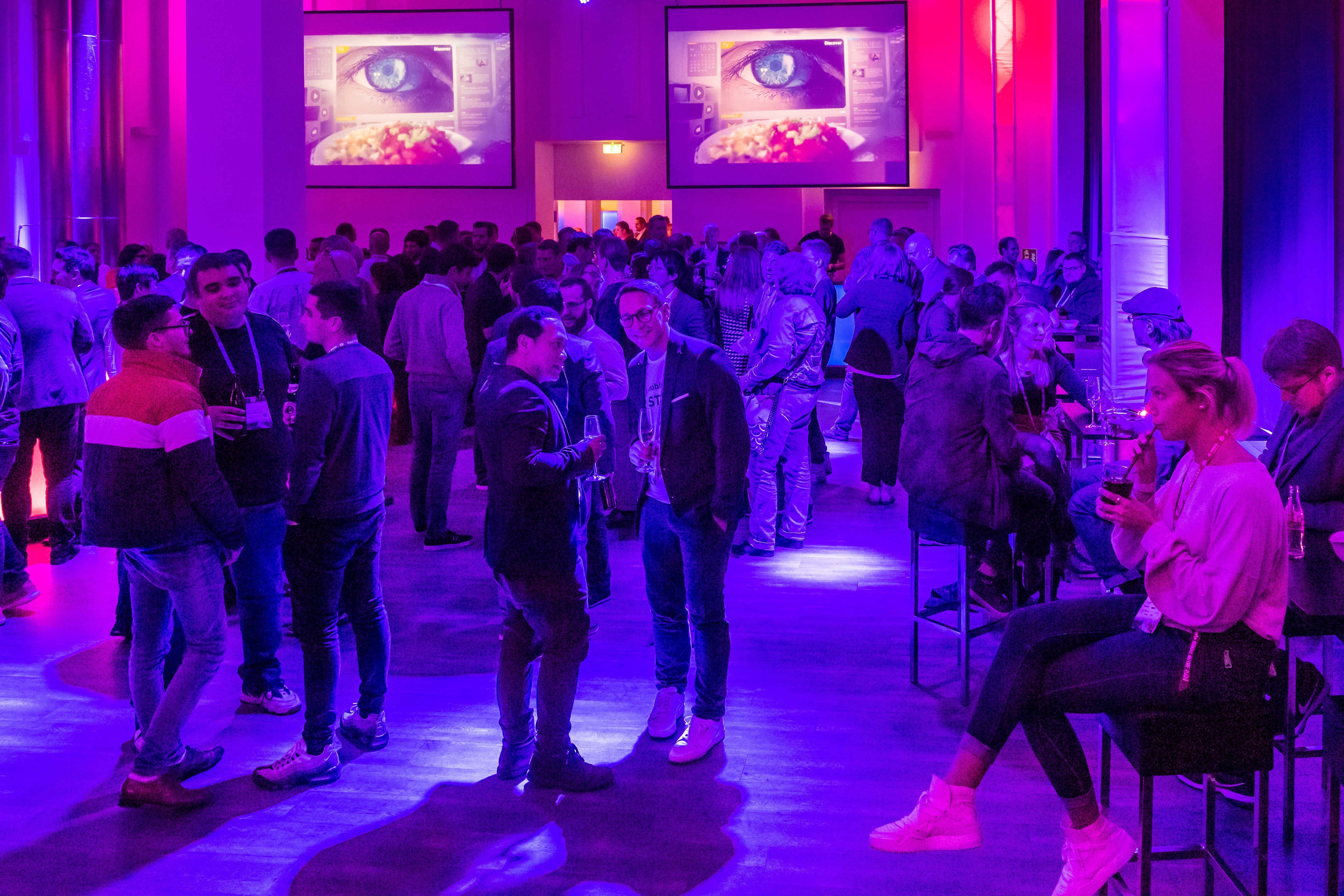 See you for Day 2!