Interview with Hugo Swart, Head of XR, Qualcomm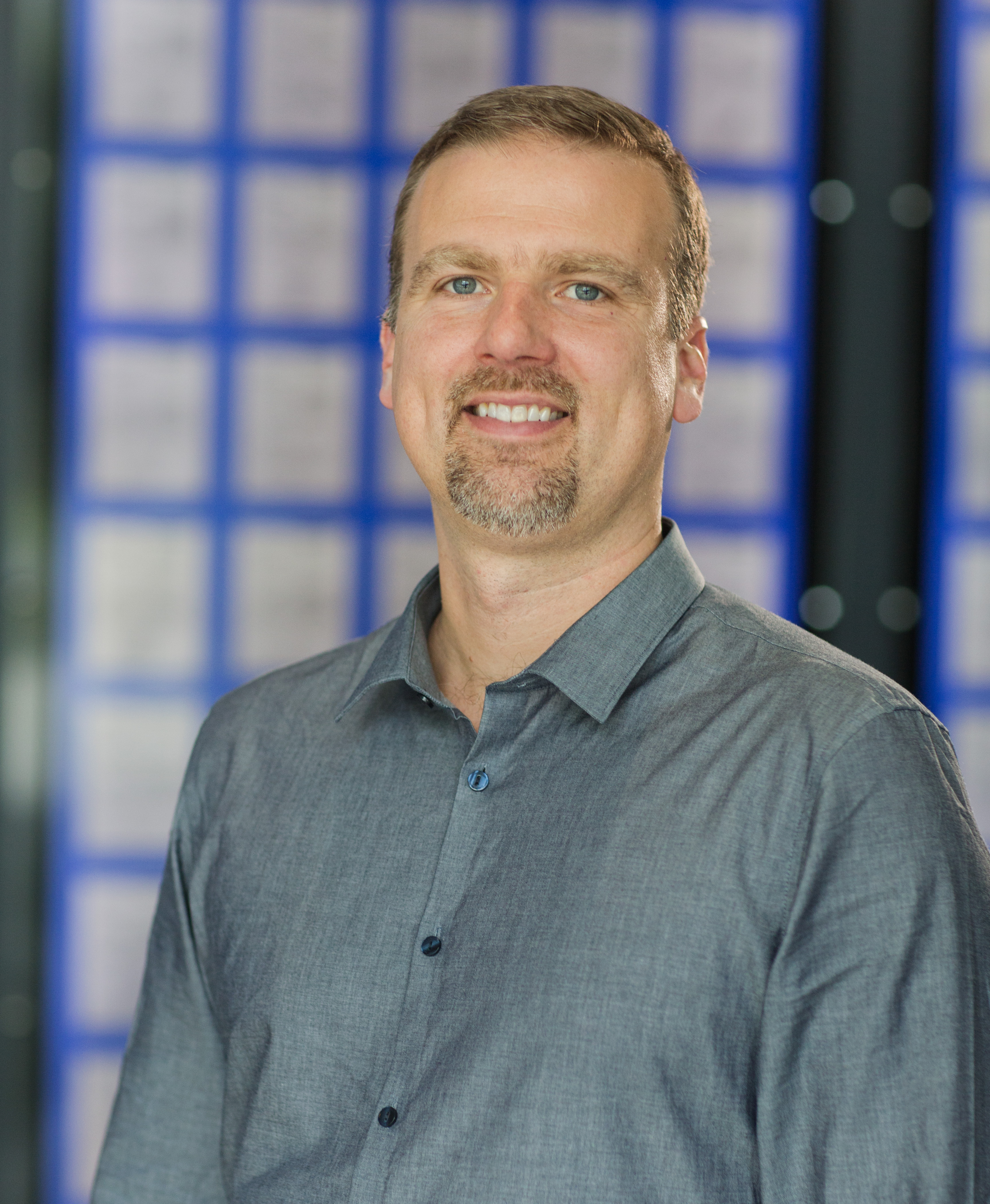 Emily (AWE): To begin, could you provide a little background on yourself and your career? What is your role at Qualcomm and what was your very first encounter with AR/VR?
Hugo: Originally from Europe, my father moved our family to Brazil when we were kids to complete his doctorate in electrical engineering and become a researcher in semiconductors. Growing up in a technology-rich environment, I inherited a passion for innovation and invention and decided to follow in his footsteps.
Around the time I received my engineering degree in Brazil, a new '3G era' had hit. I started my career working at Lucent Technologies on mobile infrastructure and worked on my master's degree concurrently. While studying a new 3G technology called EV-DO, I noticed a job at Qualcomm Brazil that entailed promoting the new wireless standard in Latin America. Within two years, a few operators had adopted the technology in the region and I was offered a role in the San Diego office, Qualcomm headquarters, which I immediately accepted.
Since then, I've had a variety of roles within Qualcomm in ascending responsibility to further evangelize new wireless technologies, as well as spearhead different growth business verticals -- where I first encountered AR/VR in 2014. In 2015, I led the incubation of a new, dedicated AR/VR business now referred to as the 'Qualcomm Technologies XR' business line that I currently oversee as Head of XR.
---
Emily: What are you most excited for at the 10th AWE USA?
Hugo: It's been great to watch Augmented World Expo grow year-over-year -- it shows the tremendous potential of XR in both the consumer and enterprise sector. At the 10th AWE, I'm looking forward to seeing how the XR industry will integrate and take advantage of 5G. Qualcomm believes that XR + 5G will transform industries and enrich lives, so whether it's XR viewers tethered to 5G-enabled smartphones to enhance consumer experiences or new enterprise applications and form factors that tap into 5G networks, the possibilities that 5G will unlock are endless. Like last year, I'm also looking forward to meeting partners and customers that, together, are driving the XR industry forward.
---
Emily: Qualcomm has a unique role in the AR/VR space. How would you describe that role and what part does Qualcomm play in the larger ecosystem?
Hugo: Qualcomm has a four-pillar strategy to enable and help advance its XR business. First, provide the best silicon/chipset for mobile XR - we offer high performance, low-power, integrated platform solutions that support premium XR experiences. Second is our software, the perception algorithms that need to be enabled for XR, including display and GPU algorithms, and features like 6DoF/SLAM that are developed and integrated by our team and optimized for power and performance. Third is developing Qualcomm Technologies XR reference designs as part of the HAP (HMD Accelerator Program) in which we select suppliers for hardware components and combine it with our technology in a reference design so our customers can use it as a guideline and enable them to go to commercialization quickly. The fourth and final pillar is a culmination of all our efforts by working in close coordination with ecosystem platform partners that use our technologies, such as Facebook/Oculus, Google, Microsoft, HTC Vive, and others to scale the industry and make XR a reality for everyone.
---
Emily: What is Qualcomm's vision for the future of AR/VR?
Hugo: It's in Qualcomm's DNA to make long, industry-changing bets on breakthrough technology and we fundamentally believe that XR is the next mobile compute platform. Our long-term vision is that within a decade, we will start transitioning from a handheld device (smartphone) to a head-worn device or a sleek AR glass that people use the whole day. It will become as ubiquitous as our smartphones are today. It will be 'always-on' and substitute all displays and personal computing devices, including computers, TVs, consoles, etc. And of course, 5G's fast, low-latency characteristics will be critical to enabling it.
---
Emily: What industries do you think have the most to gain from widespread adoption of AR/VR?
Hugo: Is all industries an acceptable answer : ) ? We have seen XR transform how people connect and communicate across many industries, but we've seen most verticals (e.g. manufacturing, healthcare, retail/marketing, logistics, education/learning, entertainment, etc.) gain significant efficiency and effectiveness through various use cases. A few AR use cases include guided and remote assistance as well as 3D design and collaboration. For VR use cases, we've seen corporate training, education, and merchandising -- just to name a few.
---
Emily: If you could give a sneak peek at your upcoming mainstage presentation, "How 5G, Distributed Processing and Technology Advancements are Accelerating the Timeline to a Ubiquitous XR World," what would you share in advance to ensure AWE attendees don't miss it?
Hugo: Qualcomm has been investing and betting on XR for the past 10 years. Recently, we've made some significant XR announcements, including the introduction of broad ecosystem support for XR Viewers for 5G Smartphones and delivering Boundless XR for PC to enrich XR content offerings and show the expansion of distributed compute architectures. At AWE, I will dive deeper into what this means. I'll also discuss our cutting-edge technological developments and share a forward outlook on how strong ecosystem collaboration as well as the proliferation of 5G and AI will fast-track the industry timeline to an XR-ubiquitous world.