The AWE team is in Europe and that can only mean one thing – AWE EU 2023 is finally here, and what an amazing first day we have had in the beautiful Austrian capital of Vienna!
With Day 1 already complete (at least on the expo side of things – there's still an AWE After Party that we've got to attend very shortly), there is so much to share from this year's premier European XR community gathering, so we'll dive right into it in this Day 1 recap blog post.
The Opening Acts
Kicking things off on the Main Stage this morning was AWE co-founder Ori Inbar, whose welcome keynote highlighted the current strength of the global XR industry, with his "XR State of the Union" address. Inbar noted that augmented, virtual and mixed reality technologies represent a $38 billion industry in 2023, with over 606 million monthly active users in the metaverse. Even with AI turning out to be the wonder child for this year, rumors of XR's demise have still been greatly exaggerated it seems.
In fact, Inbar noted that rather than AI replacing XR, technologies such as VR and AR will actually act as the interfaces through which we interact with AI. With artificial intelligence now unleashed upon the world, it is hard to deny the power and potential that AI offers humanity. But XR is right alongside AI in terms of both its potential and the power that it has to radically change the future, and our lives.
However, of the two technologies, even though AI is the largest growing vertical within the tech sector, XR is still second. But, with the holiday season almost upon us, the reality is that "no one wants chatGPT underneath their Christmas tree."
With the audience suitably welcomed and nicely warmed up (in part thanks to some amazing Viennese coffee), attendees were eager to continue with the day's proceedings, as talks and panel discussions kicked off across the 11 packed Agenda Tracks at this year's event.

Immediately after Inbar's talk, Era Sahni, Senior Director of Global Channel Partnerships at Meta's Reality Labs took to the Main Stage to share with the audience some of the exciting new possibilities that mixed reality has to offer the workplace. Sahni touched on how businesses are already utilizing mixed reality technology across four key areas, namely: learning and development, creativity and design, meetings and collaboration, and building community.
Sahni also highlighted case studies from companies such as Pfizer, which deployed 500+ Meta Quest 2 devices to help with its training needs during the pandemic. Pfizer, and many other large organizations have been turning to XR in recent years, and Meta is there to meet the needs of these businesses.
In addition to their Main Stage presence, Meta also had a booth on the expo floor (more on this shortly), from which they were showing off the impressive new Meta Quest 3 standalone MR headset, which was announced only recently, to much excitement.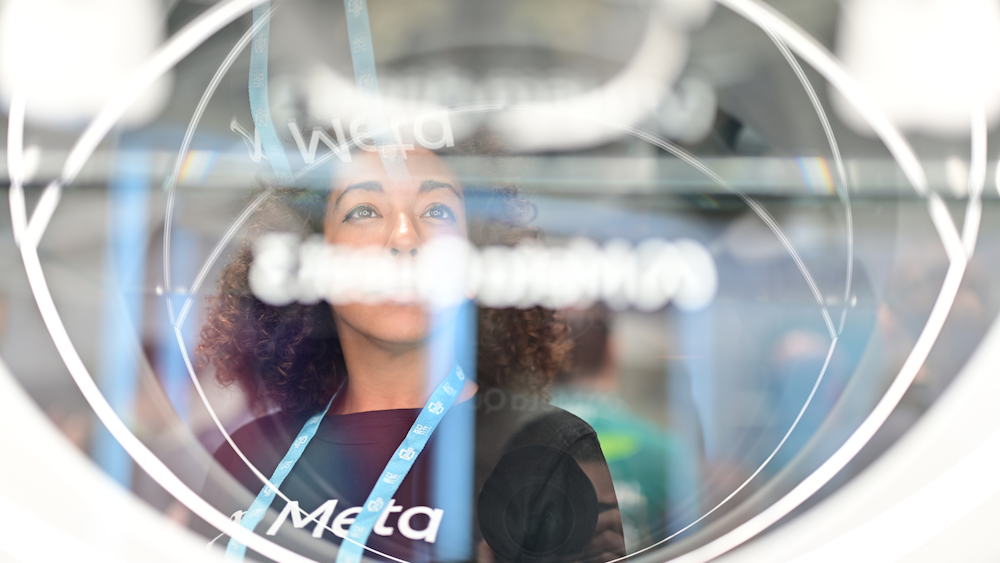 Press Walkthrough
The AWE EU 2023 Press Walkthrough provided an exclusive preview into some of this year's most innovative exhibitors, showcasing the bleeding-edge technology that is shaping the future of XR. This year's walkthrough featured 16 companies, all of whom were carefully selected to demonstrate a broad range of AR/VR and spatial computing innovations to the waiting members of the press, who got early access to the expo floor before things opened up to the public.
You can view the Press Walkthrough below:
The Expo Floor at AWE EU 2023
As soon as the press walkthrough concluded, it was time for the much-anticipated opening of the doors to the expo hall. The floor this year is home to over 120 exhibitors, all showcasing the latest in augmented, virtual and mixed reality technology. Attendees were certainly not disappointed too, with guests able to get hands on with the latest XR hardware and software solutions, from incredible VR flight simulators to lifelike avatar creation platforms. The floor was buzzing with excitement throughout the entire day, and it was great to witness the energy and enthusiasm shared by everyone present.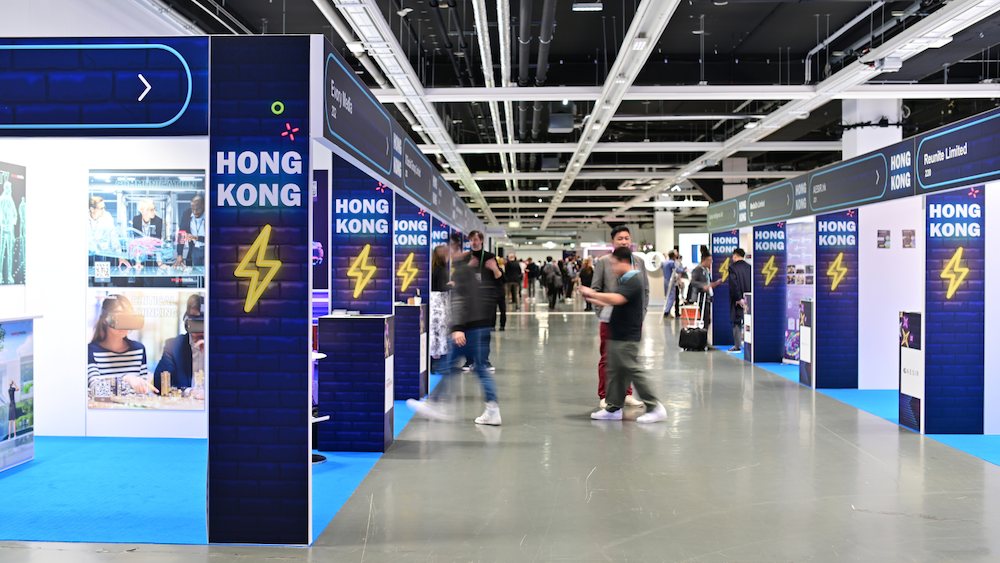 Speaker and Panel Highlights
Back over to the stages, on the Enterprise track, Lenovo's Johannes Stettmeier shed some light on the integration of XR in the corporate realm. Stettmeier emphasized the differences between enterprise and consumer expectations, but also identified some of the most common use cases, stating: "Retail is the area where digitalization can make a difference. AR and VR can be the solution. We can create experiences that will bring customers back into shops."

Healthcare training is another sector where companies like Lenovo can help organizations to overcome issues such as staff shortages, and help by offering solutions that allow staff to be trained much faster rates than before. Finally, Stettmeier noted that "device as a service" is a new operating model that can not only offer immediate support, but can also help to optimize some of the associated costs of implementing devices across enterprise organizations.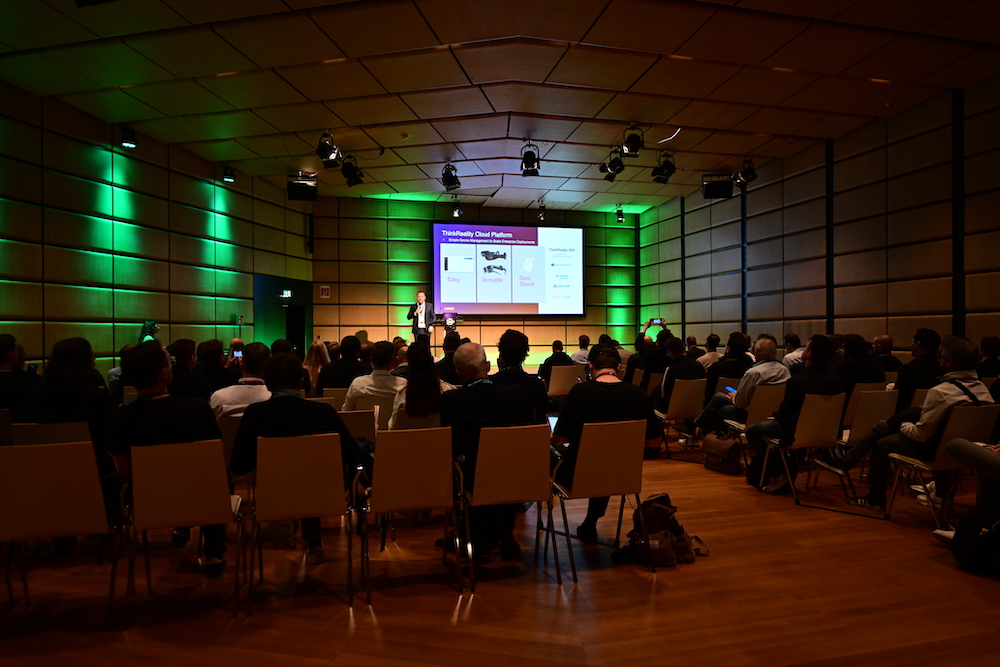 Elsewhere on the track stages, some incredible discussions were had. One particularly inspiring talk was 'Bad*ss Girls in XR: Fueling Futures,' which was held on the Collaboration, Training & Education track.
The panelists, made up of inspirational young women from all over the world, drew a very large audience, which was a testament to the interest from attendees in hearing more about what they had to say. However, what stood out the most was both the confidence of all the panelists, as well as their depth of knowledge as subject matter experts, which was very inspiring to see. Furthermore, the panelists noted that since working with the group, and as a result of some of the partnerships that they have formed, the individuals involved are not treated like inexperienced teenagers – but instead as XR professionals.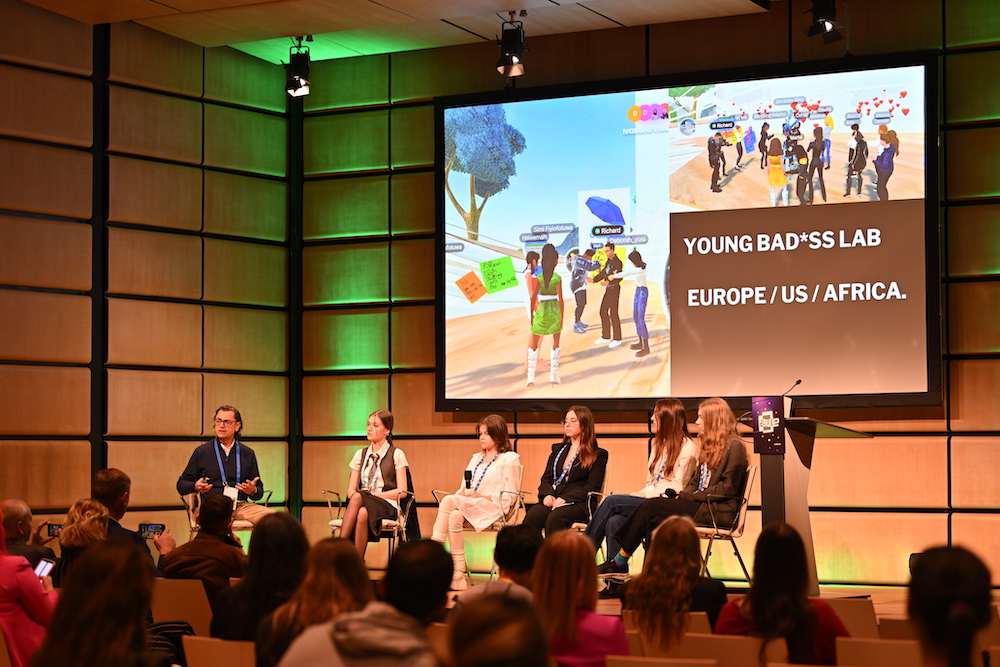 Another panel discussion that stood out was on the state of the Austrian XR scene, which if today's event attendance is anything to go by, is clearly thriving. With Vienna a particularly art and culture-rich city, it was poignantly noted during this talk that art itself serves as a foundation for crafting XR experiences, turning XR into an expansive tool. So it seems that XR is certainly right at home in Vienna.
Enterprise AWE
Throughout the day the Enterprise AWE program participants kept a busy schedule of talks focused on enterprise use cases, toured a curated list of exhibitors with enterprise-ready solutions, and networked with other business leaders who are working in or considering AR and VR projects for their companies. Facilitated by five expert strategists and led by Christine Perey, the Enterprise AWE program provides unique opportunities for enterprise Stakeholders to engage with other enterprise leaders and meet service providers focusing on enterprise priorities.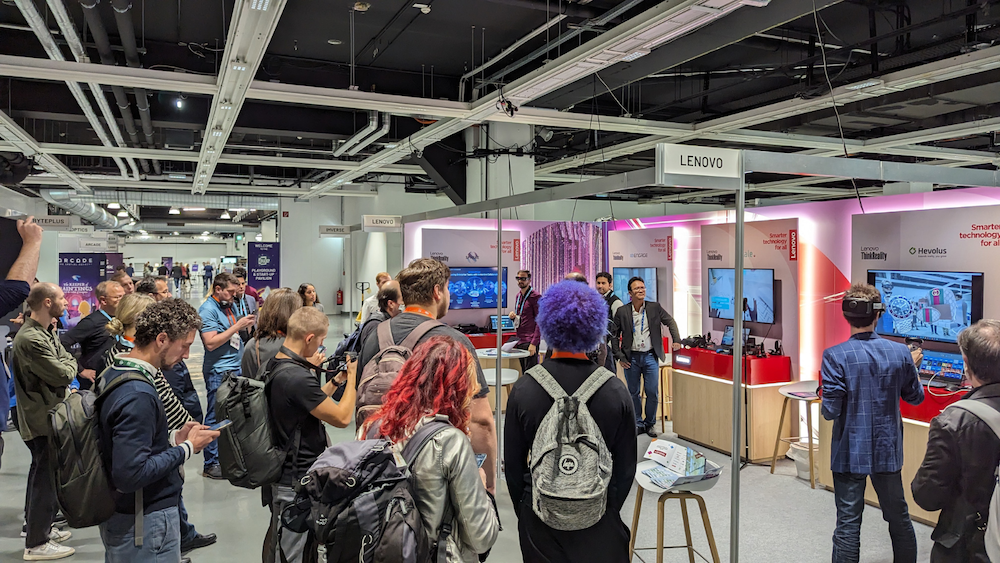 You can find out more about Lenovo by visiting their booth from the expo hall.
Wrapping Up
With day 1 of AWE EU 2023 a roaring success, expectations are certainly high for another exciting day of networking, discovery, and fun on day 2 of the event in Vienna. Make sure to stay tuned for more updates and make sure to follow our live coverage on social for real-time insights!
Plus, all Main Stage sessions are now available to watch on the AWE YouTube channel, so if there were any talks that you didn't have time to attend today, then you can catch up now.
AWE EU 2023 After Party
The day still isn't quite over, and as always, we have the AWE EU 2023 After Party to look forward to shortly! This year's party for the European XR community will take place at Stage 3. We're looking forward to greeting attendees there, so make sure you bring your dancing shoes.
Until tomorrow, auf wiedersehen!