After a hugely successful run of AWE events in 2022, we are now setting our sights firmly on next year for our leading XR industry event in Santa Clara, California. With our focus locked on AWE USA 2023, thought leaders, technology pioneers, driven start-ups, inspired creators, skillful developers, and enterprises adopting XR technology will once again come together for what will be the world's largest AR & VR industry gathering.
AWE's mission has always been to help the XR community advance augmented, virtual and mixed reality technology in order to further human progress. Guided by this North Star, our events have always been at the heart of where the XR industry meets to learn, connect and grow.
AWE has now put out its call for those who want to get involved, as there are many ways that you and your company can participate at AWE USA 2023. If you're interested in being a part of the event in any way, then we want to hear from you. Some of the main opportunities available are highlighted below.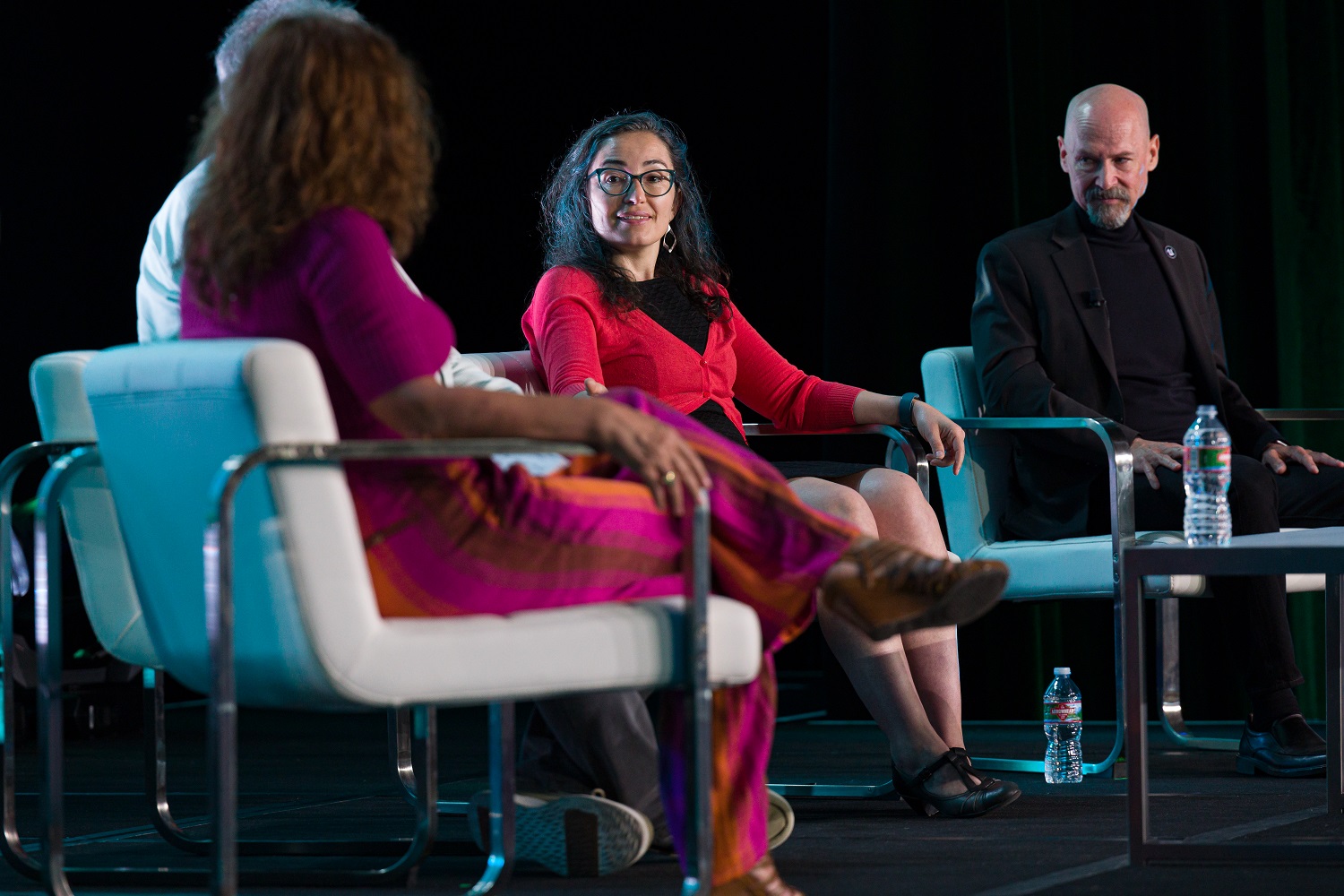 Speakers
Speaking at AWE provides individuals and companies with a platform to present and discuss key topics from across the XR space. With a variety of expertly curated agenda tracks that cover topics such as healthcare & wellness, gaming, entertainment & media, best practices for creators and developers, retail, e-commerce & advertising, and many more, there is truly a channel for all speakers to get their message across.
You hear more from AWE's Head of Programming, Sonya Haskins, about what should go into a talk at AWE in the video below.

Whether you are an individual with a fascinating XR journey to present, or a company wanting to demonstrate an extremely compelling use case for AR or VR technology, talks should provide value to the audience and should inform, educate and inspire. One of the goals of getting up on stage at AWE should be to ensure that audience members leave having learned something from a talk, presentation or panel discussion.
In terms of what we are looking for when it comes to talk content – anything related to AR, VR, MR, Web3, or anything that is pushing the cutting edge boundaries of tech for immersive experiences. For example, it could be a piece of hardware, an application, an idea or concept. We are also looking for very specific and current use cases with end users that demonstrates how businesses and organizations are using this technology now. This particularly applies to talks on the Enterprise track too.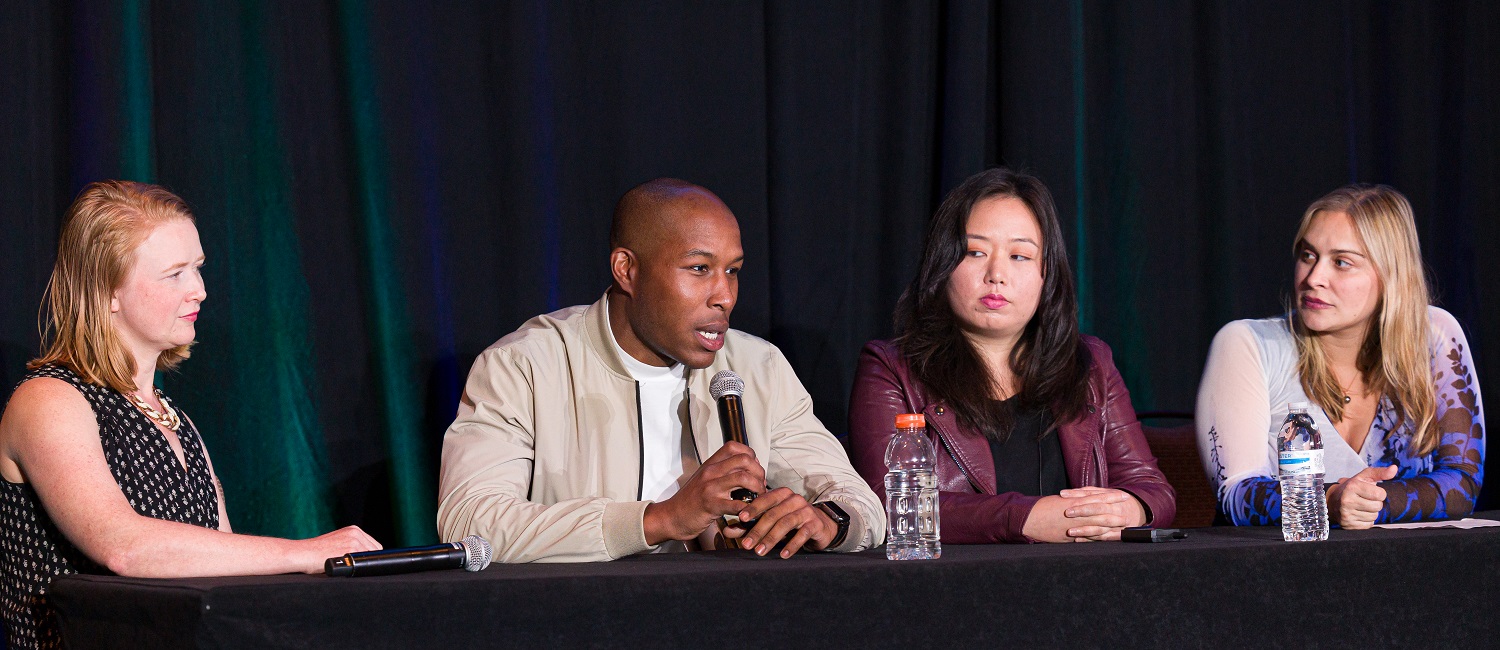 Talks should also be diverse, and at the very least have gender parity. Talks that include speakers from underrepresented groups also represent great opportunities for diversity and inclusion across the spectrum of talks and topics at AWE.
Anyone who is interested in speaking and who feels that they have something to contribute to the field of XR should apply. We're looking for experts and those at the top in the field of XR, so C-level executives, founders and any other speakers who can provide a great deal of expertise and share information with others.
AWE is also a major industry event with a global audience, and therefore offers a platform for companies to make major launches and announcements on stage. In fact, our events often make for the ideal setting to unveil major news, as you have a captive audience of XR enthusiasts, as well as members of the press all in attendance and excited to hear about where the industry is heading.
If you are interested in submitting a talk, click below.
The full list of talk tracks at AWE USA 2023 includes: Main Stage, Enterprise, Collaboration, Training & Education, XR Safety & Security, Retail, eCommerce & Advertising, Startups & Investors, Creator, Developer, Healthcare & Wellness, Gaming, Entertainment & Media, AI & Virtual Beings and XR Enablement.


Exhibitors & AWE Playground Experiences
The other huge part of AWE is the exhibition floor, where augmented and virtual reality technology leaders and innovators come to showcase their latest XR solutions. We are expecting 300 exhibitors for AWE USA 2023, which would make it our largest AR & VR event to date, not to mention the fact that this would represent the largest ever gathering of XR companies under the same roof. If you are a business operating in the XR space, then next year's event is certainly one that you'll want to be a part of.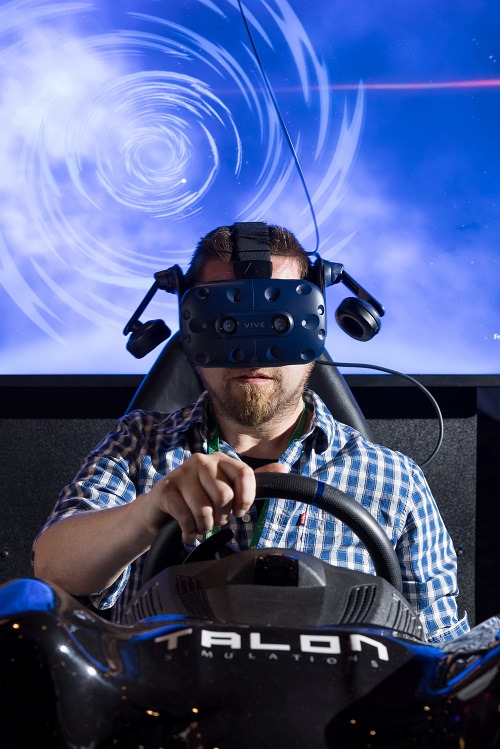 Then there is the AWE Playground, which every year showcases first-of-their-kind, immersive AR and VR demos from innovative companies pushing the boundaries of XR entertainment and experiences. The playground is all about providing an exciting and fun time for attendees, and anyone looking to show off their latest VR or AR game, LBE experience, immersive full-body experience, or some other XR contraption that we can't conceive and that is completely out of this world, showcasing it at the playground is bound to leave an impression in the minds of thousands of attendees.

Start-ups & Investors
For AR & VR start-ups, AWE offers affordable booths that allow smaller companies to brush shoulders with and be on the same expo floor as some of the biggest names in tech. The floorspace at the Santa Clara Convention Center is enormous, meaning start-ups who are looking to showcase their XR hardware or software solution or service are certain to find something that suits their budget at AWE USA 2023.
Additionally, AWE attracts several investors to its events, who are constantly on the lookout for the next tech unicorn. Start-ups and investors have the opportunity for matchmaking and networking at some of the many connection building side events that will take place at next year's conference.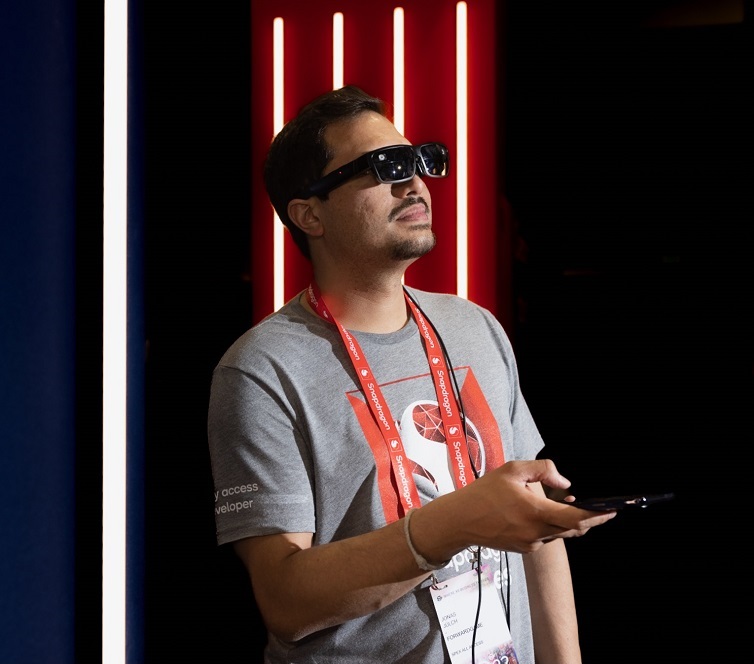 There is also an entire agenda track dedicated to start-ups and investors, which will offer helpful advice for XR entrepreneurs looking to get to the next level with pitching opportunities, as well as mentoring from investors and advice on best practices & legal topics. Finally, AWE USA 2023 will once again host its Start-up Pitch Competition, with the winner being crowned "Start-up To Watch" at the closing Auggie Awards ceremony.

XR For Good and AWE's XR Prize Challenge
Next year's event will be where the XR industry gathers to discuss pressing issues and solve big problems through the use of augmented, virtual and mixed reality technologies. AWE also provides the perfect platform where people can learn about how spatial computing is already helping to solve some of these problems today. As noted earlier, AWE's longstanging mission of helping the XR community advance AR, VR & MR technology in order to further human progress is demonstrated best at our XR industry events.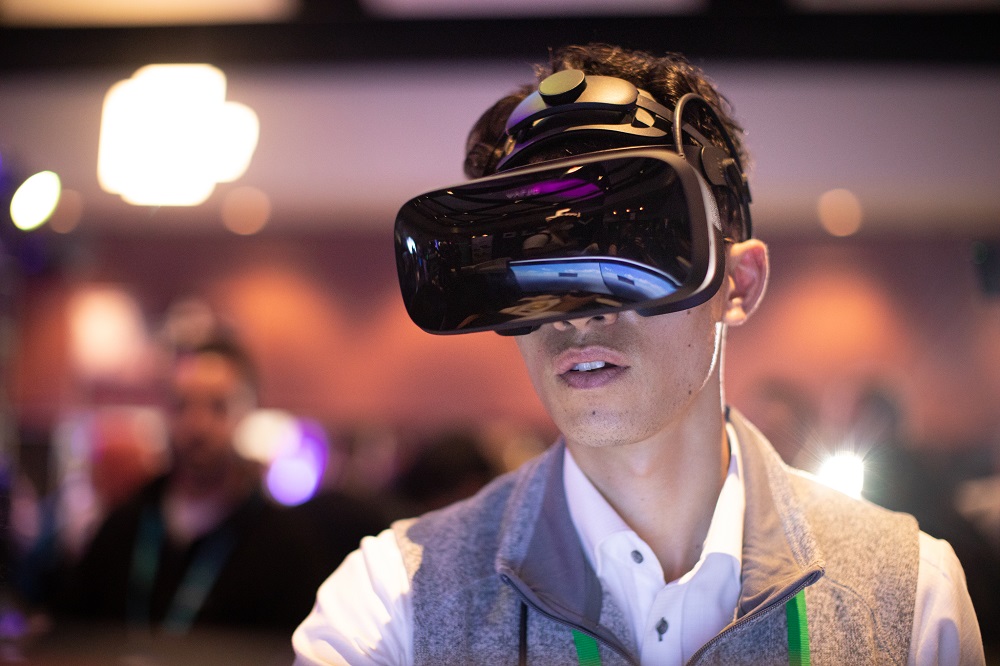 AWE USA 2023 will also mark the culmination of the XR Prize Challenge, which was announced earlier this year. The XR Prize Challenge: Fight Climate Change is a global competition that aims to harness XR solutions to help fight climate change. The winner of the competition's $100,000 prize will be announced at next year's event. There will be several innovative and inspiring finalists at AWE USA 2023 showcasing their solutions to help fight climate change with XR (although, not to be confused in this instance with "extinction rebellion," which also goes by the same acronym), all of which will be demonstrating the best that XR technology has to offer and sharing the power of spatial computing for the good of humanity with the rest of the world.
If you're working on an AR, VR or MR solution that has the potential to help tackle climate change, we encourage you to submit your concept to be in with a chance of claiming the grand prize. To find out more about the XR Prize Challenge, click below.
AWE for the XR Community
AWE puts on the largest gathering of the AR & VR community in the world. This gathering event is one of the absolute best reasons to participate in AWE USA 2023 if you are working with XR in any way, shape or form. Every year, the feedback from our USA event is that it feels like the greatest family reunion of the XR industry, and is certainly something not to be missed.
So, whether you are using, developing or working with XR and are looking to further the technology, or just want to learn about how AR & VR hardware and software can complement your existing workflows and activities, we want to hear from you!
In the meantime, don't miss out on our Super Early Bird rates, which can save you $800 on the cost of general admission right now.