Augmented Reality (AR) has gained a lot of presence in businesses lately and for good reason. By blending digital elements with the real world, AR has wide applications across many industries. But perhaps one of the most fascinating aspects to look at is the way it is enhancing customer experience.
How and When is AR Technology Best Used
Integrating AR into interactions with a particular product or brand can be done at different marketing stages. These are not exclusive, and marketing blurs the line between different experiences.
However, bringing AR in client interaction is often done:
To get a better understanding of the way AR is applied, below are some well-known brands and their approach to using AR technology.
Try It Before You Buy It - with AR!
Allowing customers the ability to virtually "try on" products has become more relevant than ever before. Gap set the tone with its virtual Dressing Room, where customers get to check the fit of the garment on a customized AR generated model.
Carolina Herrera went a step further and the AR generated model now sits in your living room, seen through your phone's camera, and displays the products. Meant to resemble an in-store experience, this WebAR allows you to place the desired product on any background and doesn't require an app download.
With the Ikea Place app, customers can digitally place the desired product around their homes, see if it fits, and try different colours or sizes. Ingenious, as it works not only to convince the customer they are making a good choice, but also reduces the number of returns.
Using AR Technology to Awaken Curiosity and Entertain
An innovative example is the mumok museum in Vienna with its interactive facade. Getting a glimpse of what's inside or seing the special digital 3D movements of the building could make anyone curious.
Nestle opted to bring games to the table by using its Nesquik packaging. Scan the cereal box with the app to have some fun at breakfast time. In a similar manner, Goldfish Crackers has children and parents alike hunting for goldfish in their WebAR game.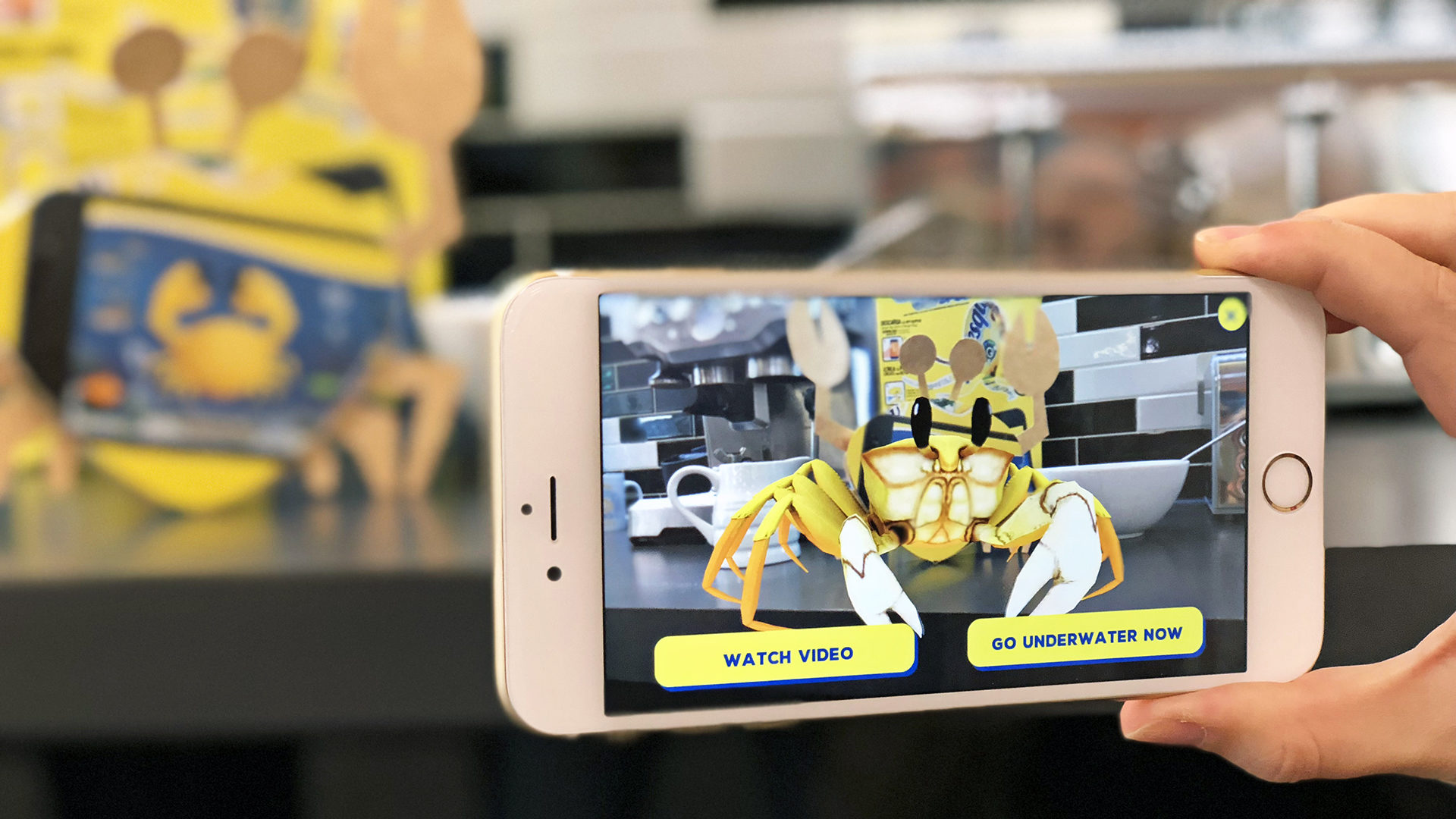 Microsoft's Mixed Reality Capture Studios technology helped Siduri winery bring its 25 year old story to life on its interactive wine labels. Bringing together different cutting-edge technologies, the Siduri Holographic Experience is new, immersive and entertaining.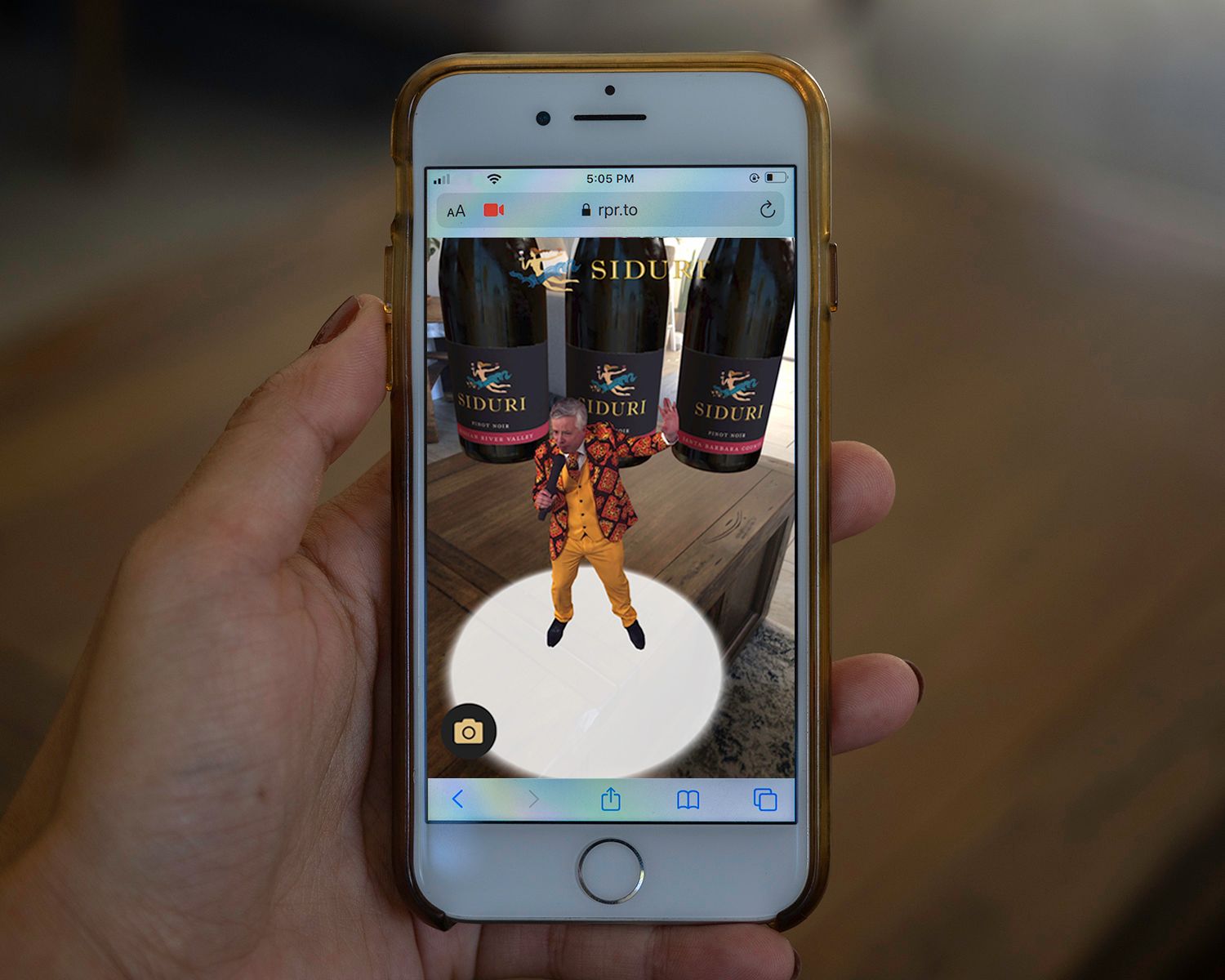 Jim Beam uses AR technology to take you through the brand's history. Making this rich experience available on their bottles means customers can engage with the brand anywhere, at any time.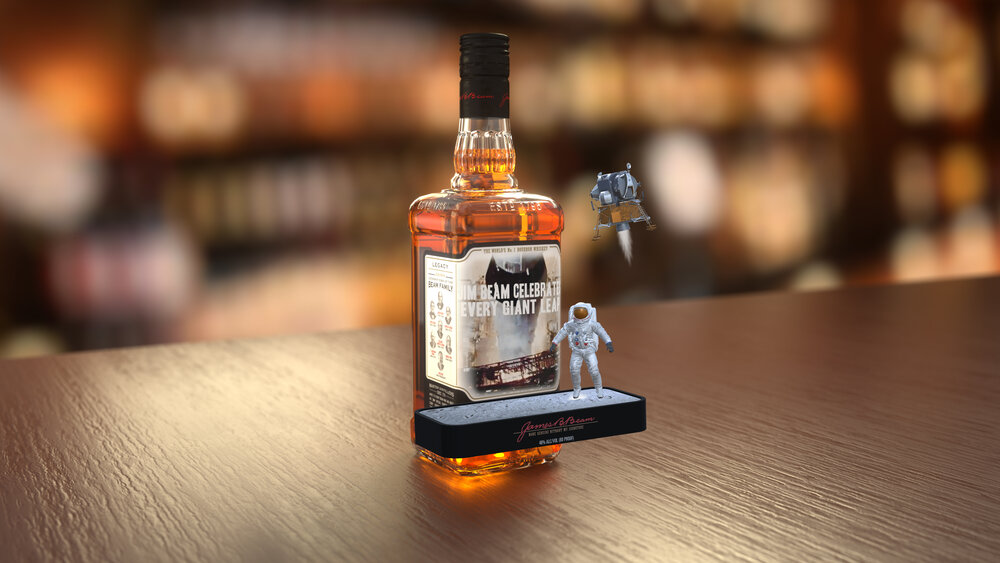 Recently announced, new development lets beer fans scan their favorite craft beers, without the manufacturer having to develop special labeling. The Beerscans platform enables consumers to interact with their favorite beer brands and get a glimpse behind the scenes of the manufacturing process.
Augmented Reality Customer Service Is The New Standard
Take, for example, Mercedes' virtual assistant who helps customers with the help of AR. "Ask Mercedes" either explains how a specific part works or what possible causes are behind reported faults in functionality. All of this is accomplished through a simple scan with the app.
More and more brands make AR enhanced user manuals available after the purchase. Hyundai is one of the first to offer information and simple solutions for use and maintenance of its products with the help of AR technology.
Another instance for the role AR can play in customer assistance is shown by Vodafone. The company reduced dispatched technicians by up to 26%, as they were able to remotely troubleshoot technical issues.
In conclusion, AR is here to stay. With its real time purchasing feedback and fast solutions in product support, more applications of AR technology are sure to come. Helping customers make better decisions and keeping them happy is the way to ensure their return. Together with its possibilities for entertainment and customer engagement, AR technology in enhancing customer experience is the new norm.

For this very reason AWE launched the Academy program filled with online courses for the XR community including a Web AR workshop that takes place from Sept. 9 to Sep.10, 2021 each day from 9 AM PST. Find out more about AWE Academy's WebAR Workshop and make sure you secure a seat for only $99!