Welcome to part eight in our blog series that looks at some of the ongoing and emerging trends across Augmented Reality (AR), Virtual Reality (VR), and Mixed Reality (MR) – collectively referred to as XR. Kicking things off for this week, this post looks at the exciting market of XR gaming, and how both AR and VR games have grown in popularity over recent years, and will continue to do so as XR technology becomes increasingly advanced.
For many people, the first thing they think of when they hear Virtual Reality mentioned is gaming, and rightly so, as the rapid advancements in VR technology have been driven in part by a desire for new, highly immersive gaming experiences. The gaming industry was worth more than $200 billion last year, and although VR gaming only makes up a tiny percentage of that amount at the moment, the market value of VR gaming has been steadily increasing year on year.
Companies like Meta (which owns the Oculus brand) have helped the boom in the VR gaming industry, with it being reported that Meta's Quest 2 VR headset sold 8.7 million units in 2021. Part of the reason that VR has seen such great success in recent years is due to the falling prices of devices, with the Quest 2 now costing only $299 for example. However, the increasing assortment of incredibly immersive experiences that VR gaming studios are creating is also helping the VR industry grow. Titles such as Half-Life: Alyx are estimated to now have more than 2 million owners on Steam, a popular gaming marketplace, platform and library. In fact, it was reported that Valve, which owns Steam and developed the Half-Life game series, sold a total of 149,000 Index units throughout 2019, with 103,000 of those units selling in the fourth quarter of 2019, likely as a direct result of the Alyx announcements.


Half-Life: Alyx puts players in a first-person VR experience that is gripping from start to finish.

There is clearly a consumer appetite for more exciting and engaging VR gaming and entertainment content, and where there is demand, companies are usually quick to fill the supply gap. Of course, VR is just one aspect of XR technology - let's not forget Augmented Reality (AR), which is the technology behind the global gaming phenomenon that is Pokémon GO. The smash hit smartphone-based AR gaming experience developed by Niantic has generated over $5 billion since its release in 2016.
With advancements in AR technology, both on the hardware and software side, AR-enabled gaming experiences will continue to become even more immersive for players. Features such as occlusion, which is the ability for digital objects to accurately appear in front of or behind real world objects, are helping developers to create experiences where digital elements of an AR game or experience can interact with real world physical objects. This sort of level of enhanced immersion is only going to add to the XR gaming landscape, and we can expect to see many more ingenious apps and experiences that place a core focus on augmented reality functionality being created in the future.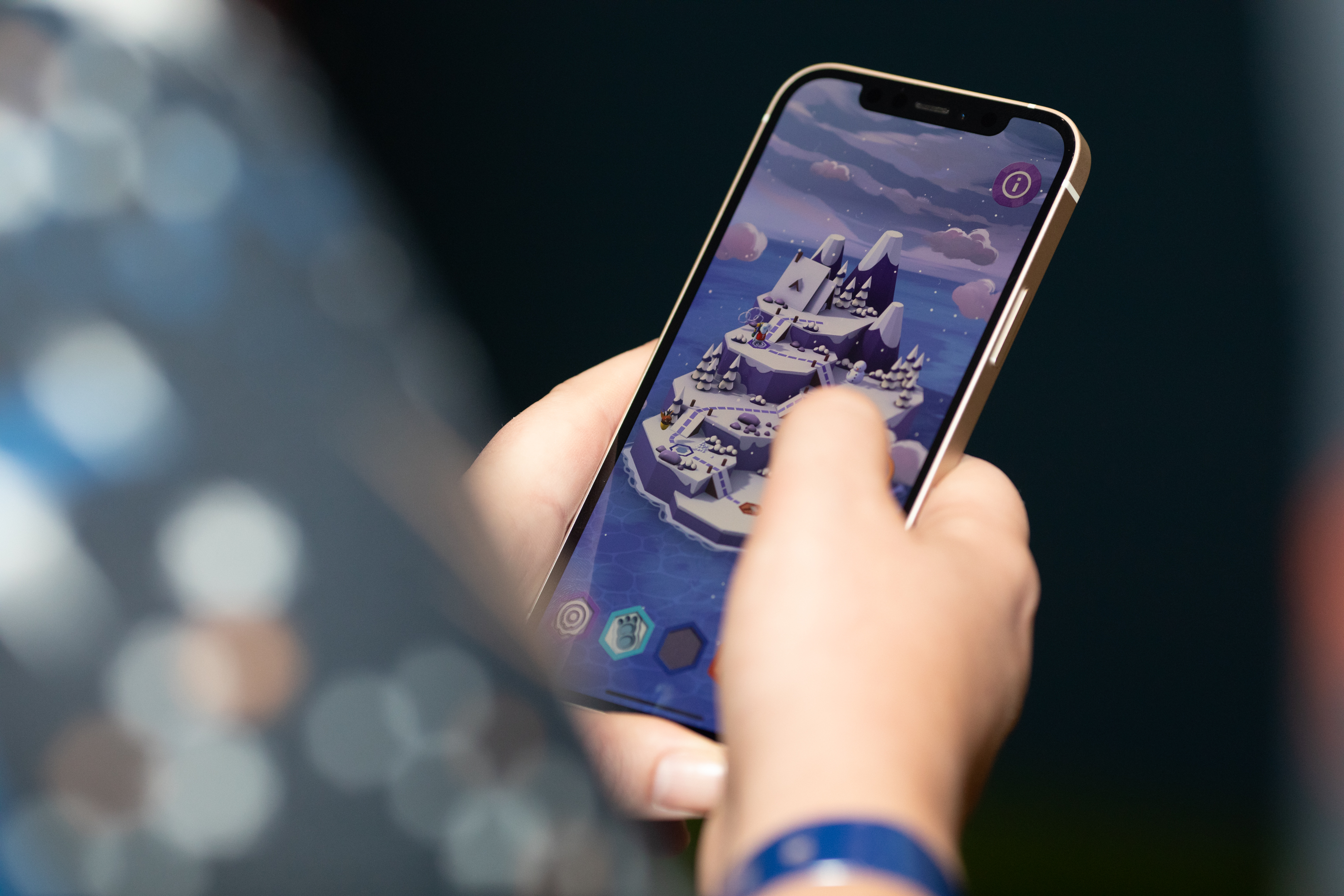 With more than 7 billion smartphone users worldwide, the market for AR gaming is enormous.

Let's also not forget location based entertainment venues (LBEs), which are starting to see a resurgence as worldwide lockdown restrictions are lifted. Pre-covid, the LBE market was starting to take off, but the last couple of years stunted that expansion. However, that didn't stop gaming developers from releasing exclusive LBE experiences mid-pandemic. Video game company Ubisoft, well known for popular gaming titles such as Assassin's Creed, For Honor, Just Dance, Prince of Persia, Rayman, Tom Clancy's, and Watch Dogs, released its exclusive LBE experience for its Far Cry game series in the middle of the first year of the global pandemic.
With people inevitably wanting to get out of the house more as social distancing measures are further eased around the globe, LBE venues offer customers a unique gaming-themed day out with friends and family, whilst simultaneously providing a novel entertainment experience for them in the form of VR – something that many people have still not tried. Coupled with the immersion of prop weapons to hold or moving simulators that you get strapped into, the "VR as a day out" business model is being adopted by several companies and destinations, as more continue to open. LBE venues are popping up in malls across the globe to help draw customers back to brick and mortar locations and it is likely that these types of XR experiences will be here to stay for the foreseeable future.
XR gaming is not going anywhere and as hardware solutions improve, so too will the virtual and augmented reality gaming experiences offered by developers. The level of immersion in VR gaming is only going to increase too, thanks to technologies such as haptics, which are likely to start becoming more commonplace in a hardcore VR gamer's arsenal. For AR, the gaming market is huge, as it essentially consists of everyone in the world who has a smartphone. Plus, as we move closer towards some form of metaverse, the gamification of interactions seems like a logical step for companies to take in order to encourage more users to use their immersive offerings, whatever they may be.
AWE USA 2022 offers an incredible opportunity to discover the latest AR/VR gaming trends from some of the leading industry names such as Epic Games, HTC, Meta, Microsoft, Nvidia, Roblox, The Void, Tilt Five, Unity, and more. The "Gaming, Entertainment & Media" track at this year's leading augmented and virtual reality conference will showcase how next-gen gaming, film and television, sports and location-based attractions are leveraging XR in both the digital and physical domains.
Some of the best talks from this year's event that will cover Augmented and Virtual Reality gaming experiences include:
Don't miss the world's leading conference for all things Augmented, Virtual and Mixed Reality, taking place June 1-3 in Santa Clara, California.