The show kicked off with AWE Co-founder Ori Inbar declaring 2019 as the Year of the Creator, followed by Nathan Pettyjohn (
Lenovo
) discussing XR's potential to solve the massive skilled labor shortage. Other Main Stage keynotes included a fireside chat with
Bosch, Microsoft and RE'FLEKT
; addresses by
Diota, Google, PTC, and Spatial
; panels on mobile XR and immersive journalism; and a number of joint presentations:
Volvo
with
Varjo, Coca-Cola
with Ubimax, and more. The first-ever
Women in Immersive Tech (WiiT)
round table featured six of the most respected women working in XR; Carolina Arguelles shared
Snap
's AR Strategy for Gen Z; and attendees got a first look at the
Louvre Museum
's VR-enabled Leonardo da Vinci exhibition opening October 24.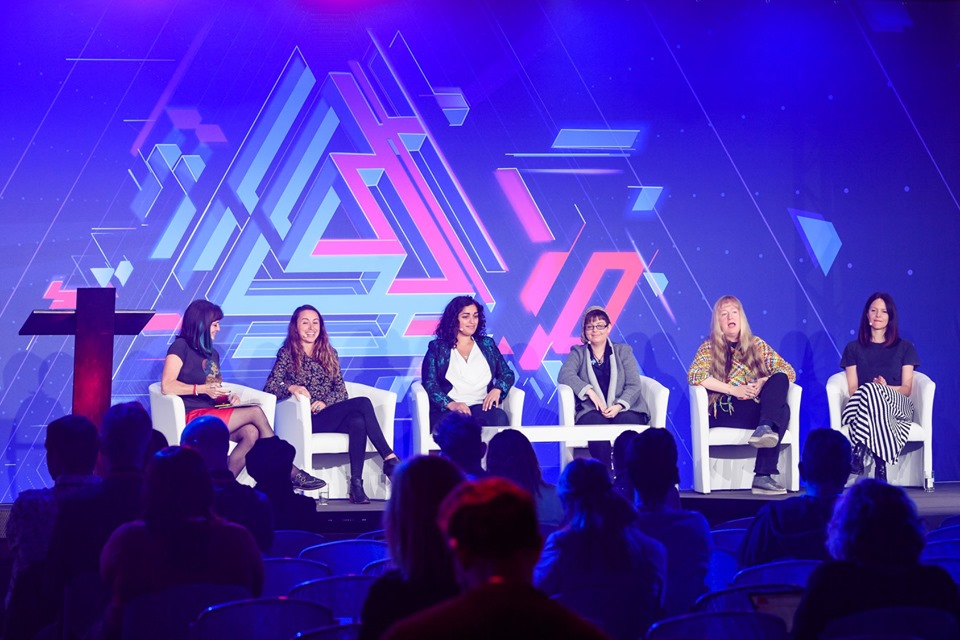 On both days of the event, enterprises heard real-world case studies by the likes of
Boeing, BCG Engineering, BMW, Hugo Boss, L'Oréal, Nestle, Siemens, Tetra Pak
, and more. Additional enterprise sessions included a deep dive into Lenovo's ThinkReality platform and invaluable implementation advice from
Atheer, HP, Vuframe, Innoactive
, and others. On Thursday, developers participated in workshops with
Magic Leap, Google, Bose, ViewAR
and
Vuframe
. The following day offered more tutorials - with
HTC Vive
and
Tobii, Scape
, and
Wikitude
- plus a thought-provoking talk by
Microsoft
's Jason Fox on building the spatial grid.
In the Creator room, speakers addressed everything from advertising and human perception in XR to the need for standards across devices and inclusive XR design. Track highlights included Anrick Bregman, who showed what is possible with
Snapchat
's Lens Studio,
eyecandylab
's Robin Sho Moser on video-triggered AR, Andrey Drobitko on drawing with
SketchAR
, and Leen Segers on distribution of XR content across devices with
LucidWeb
Pro.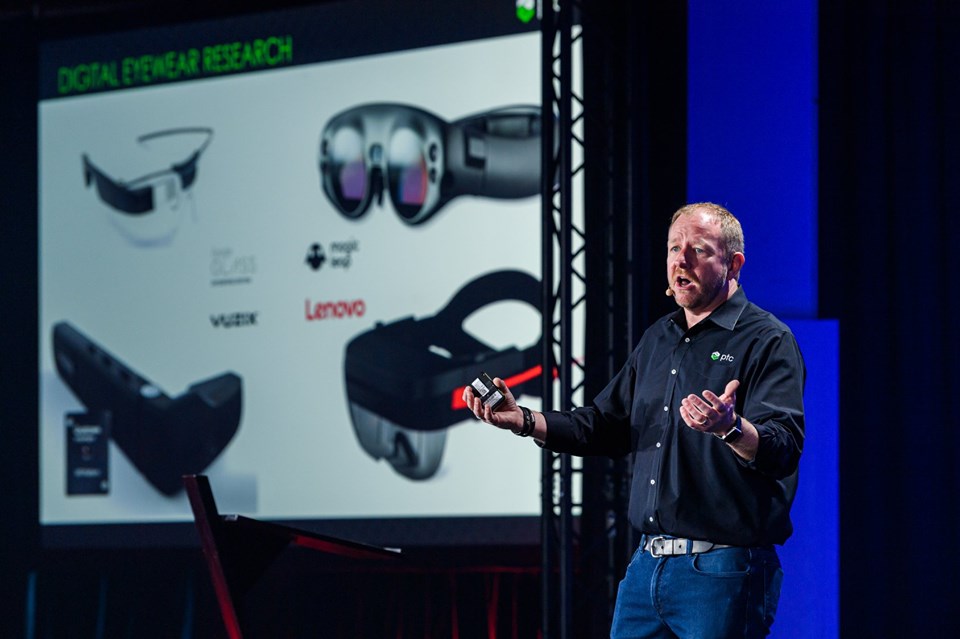 The XR Enablement track on October 17 covered topics like Security, UI and Blockchain. Jan Erik-Vinje gave an update on the
Open AR Cloud
, while
XRSI
's Kavya Pearlman and Regine Bonneau shared novel cyberattacks discovered in VR. Additional highlights included Kaspar Tiri (
Wolf3D
) on digital humans, Ambarish Mitra (
Blippar
) on making 3D Internet a reality, and Jyoti Bishnoi (
Byond Real
) on our bodies becoming the controller in AR. On Friday, the focus switched to Entertainment, with talks on Location-Based Entertainment (LBE) and a presentation by the
American Museum of Natural History
. Finally, startup finalists pitched their companies in front of XR investors in an exciting Pitch Competition. During the closing Auggie Awards,
Manus VR
won Best in Show VR for its haptic VR gloves while
RE'FLEKT
took home Best in Show AR and
Spatial First
earned the title of Startup to Watch.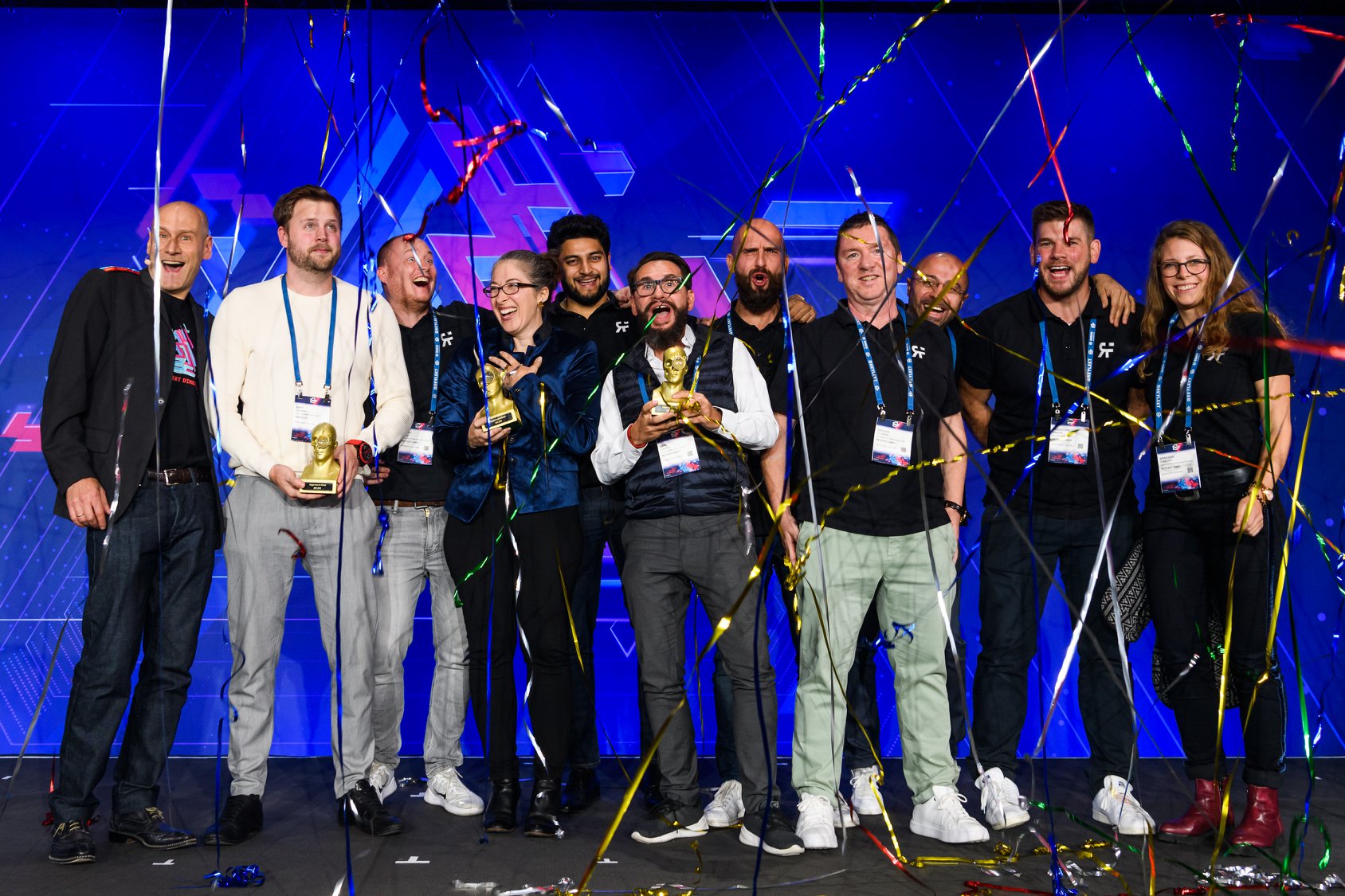 Newsworthy Happenings at AWE EU 2019


In between non-stop demos, attendees tweeted about their immersive experiences inside the expo. The
Bosch
booth offered visitors the chance to try the unreleased HoloLens 2; while those who tried the
Cyberith
Virtualizer were able to experience full-body movement in VR. Other popular exhibitors included
Litho
, showing an AR controller and
Wrnch
's video-based motion capture. Attendees raved about
Varjo
's VR-2 and VR-2 Pro headsets (exhibited for the first time at AWE EU 2019), and
HOLOGATE
's multiplayer VR setup.
Companies also used the AWE EU platform to announce new initiative and products: The
XR Safety Initiative
(XRSI) announced a breakthrough partnership with the National Cyber Security Alliance (NCSA). Atheer announced the world's first AR Maturity Model for Enterprises, which you can download
here
.
Diota
revealed a new generation of products to accelerate deployment of Industry 4.0 solutions and
Crunchfish
debuted new software, Crunchfish XR Tracking 2.1. GR Talk also launched a
Kickstarter
to preserve Amsterdam's street art in VR.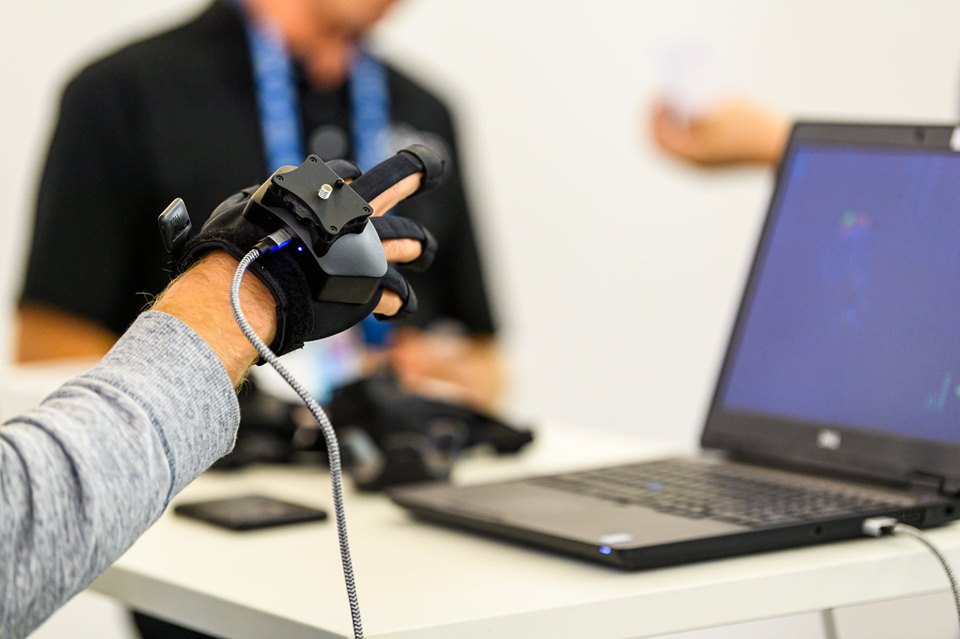 What Twitter Said


"What a great few days #awe2019 hopefully see you next time. Learned a lot." @baldeepbirdy
"As every year, we had a blast at #AWE2019. Good talks (and even one of our own with our amazing customers from #CocaCola HBC) and so many good demos are the proof: This is a one-of-a-kind event!" @Ubimax
"Was great to be at #AWE2019 over the past few days. I love seeing people's passion for tech and what they are working on." @debmayers24
"What an event, #AWE2019! Fantastic times for Enterprise & Industrial #augmentedreality. Great talks about #XR #MachineVision #AI #IoT #PLM and the #workflow to bring it all together." @visionlib
SEE YOU NEXT YEAR IN MUNICH FOR AWE EU 2020!