Highlights
Samsung and Stanford's 10,000ppi OLED Display

Samsung and Stanford are partners on a project developing a 10,000ppi display screen. This screen could solve the problem of the "screen door" effect in VR - when it feels as though you are looking through a screen door when in a VR experience as caused by a low pixel density close to the eye. (VRFocus)

Snapchat Debuts 3D Full Body Tracking

This week snapchat debuted its first 3D Full-Body tracking lenses. The first lenses released on Wednesday (Oct. 28th), and several feature Halloween themed costumes and characters. Tim Hortons also became the first corporation to partner with Snapchat on a branded 3D Fully Body Tracking lens, allowing users to "dress up" as a box of Timbits. The lenses were created in Snap's internal Lens Studio, and could be added to the public Lens Studio in the future. (ADWeek)

Corning and Pixelligent's Consumer AR Headset


Gorilla Glass manufacturer Corning Inc. has partnered up with compound material supplier Pixelligent to create consumer AR glasses. Apple has investid heavily in Corning, so it is possible that technology resulting from this partnership will find its way into future Apple tech as well. (RoadtoVR)
The XR Market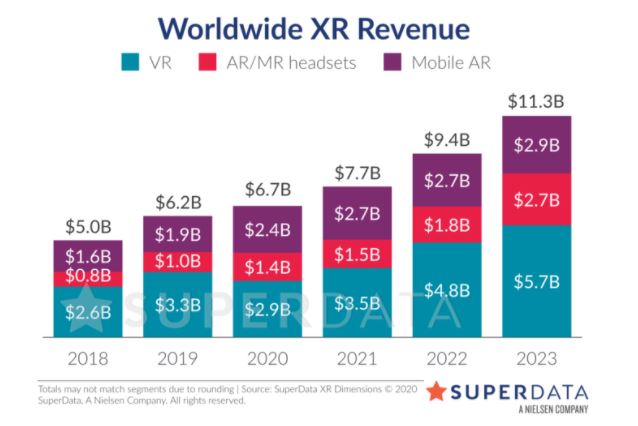 Q3 2020 XR Data Roundup
The data is in from Q3 of 2020, which ended at the close of last month. SuperData finds that the Oculus Quest 2 was the top selling VR headset of the quarter, PC VR game earnings are set to rise 119% year-over-year from 2019, and more! (SuperData)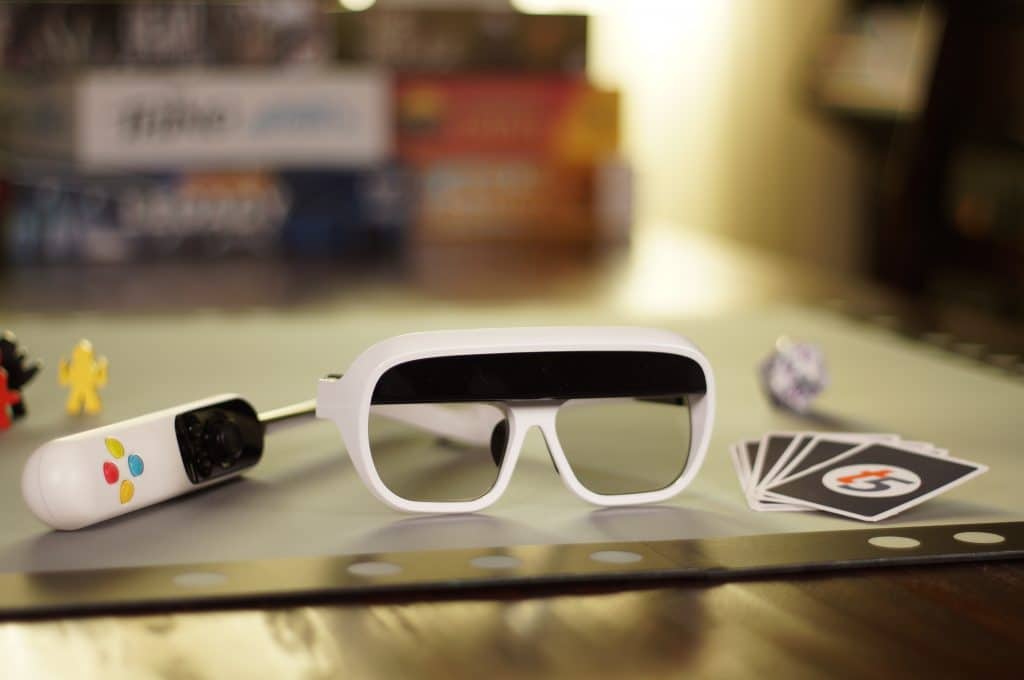 Tilt Five Secures $7.5M
Tilt Five, a company researching creating AR interactive board games, has raised $7.5M in funding for their AR glasses, game boards, and wands. (VRRoom)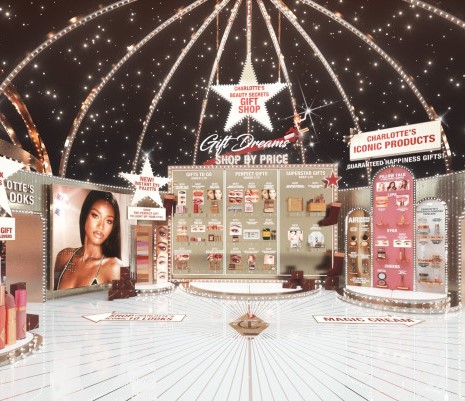 Obsess Closes Round of Seed Funding
Obsess has closed a round of seed funding which brings the company's total to $3.4M. The company builds XR stores for big-name brands, with this new round of funding coming just before the holiday shopping season (
WWD
)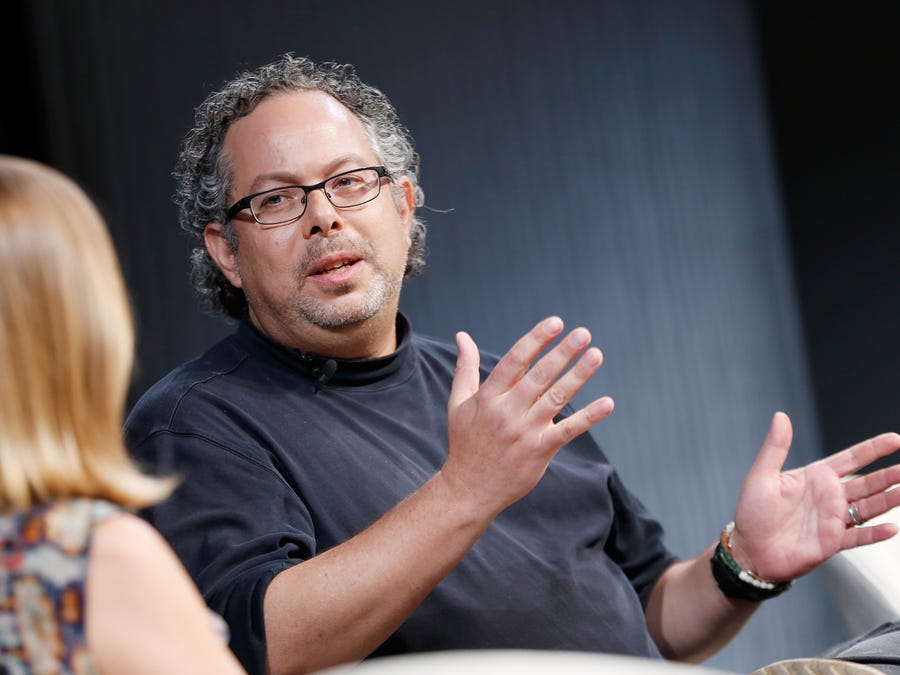 Magic Leap Explores Sale
AR Smartglass company Magic Leap is reportedly exploring a potential sale. Despite raising $2.6B from investors, it seems they were overspending $50M a month as of March 2018. The company is hoping to sell for $10B (
Business Insider

)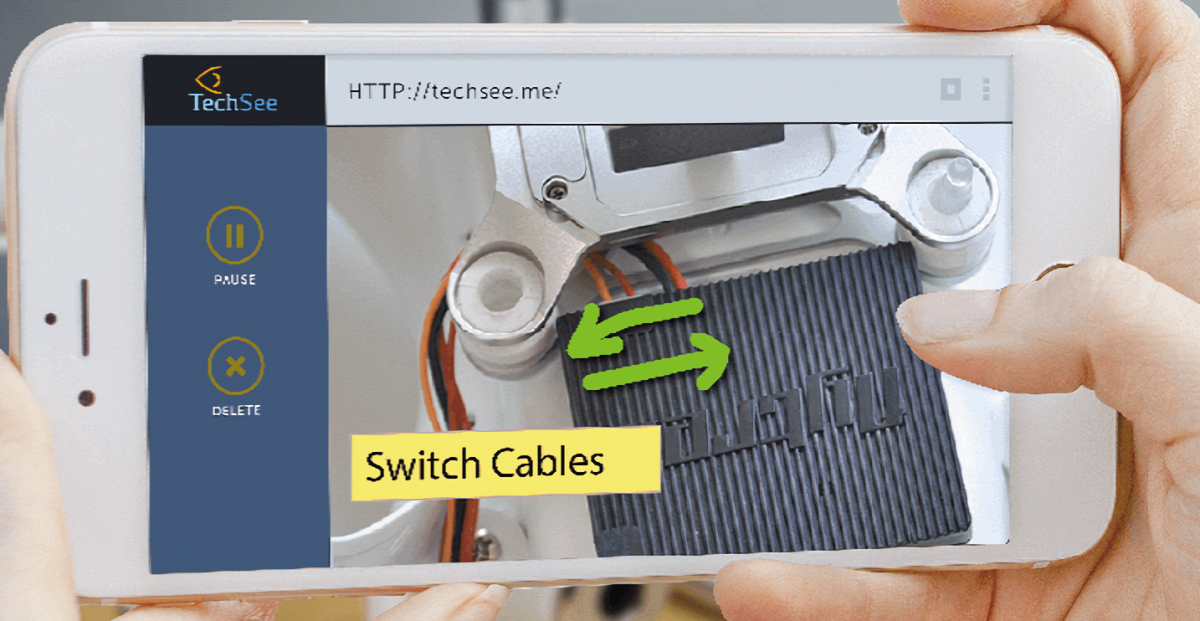 TechSee Raises $30M


AR Startup TechSee has raised $30M in a recent investment round. The company seeks to make AR glasses to help field technicians assist customers remotely while. (

VentureBeat

)




Launches & Announcements
Get into the Halloween spirit with these spooky web AR experiences. (Medium)
Lenovo has announced it will become a reseller of Varjo's enterprise headsets. (VRFocus)
Rokid AR Glasses, which premiered at AWE USA in 2019, were used for first time at the League Of Legends World Championship. (Pandaily)
Electronic Frontier Foundation (EFF) has expressed concerns about privacy in a future with ubiquitous XR. (MobileIDWorld)
Playstation has confirmed that PSVR adaptors to the PS5 will not be included in the new console's box, but that they will be available free for PSVR owners upon request. (UploadVR)
The University of Michigan school of Dentistry is researching using AR smart glasses to better understand patient pain. (UMichigan)
The latest Star Wars Squadrons update arrived on Wednesday, and includes a new Baby Yoda Dashboard Flair. (UploadVR)
Louboutin partnered with Korean VR company Zepeto to create a virtual universe "Loubi World" to display the fashion brand's new line of shoes. (Vogue)
Cerveza Victoria's new labels feature AR artwork in celebration of Dia de Los Muertos. (BrewBound)
AWE Advisory Board Member Mike Boland wrote a case study for AR Insider on how gamification may increase the adoption of AR. (ARInsider)
Global Food Safety Leader Ecolab is using AR to allow their workers to safely assist food production plants remotely. (

Microsoft

)
Independent XR researcher XRSI has verified a jailbreak of the Oculus Quest 2 that would allow users to bypass the highly controversial requirement of logging in with a Facebook account. (AndroidCentral)
In Focus: AWE Nite NYC:
Will the iPhone LiDAR Change AR Forever? With Snap, Niantic, Occipital
Check out Tuesday's AWE Nite NYC, where we discussed questions such as:
Does the iPhone LiDAR change AR forever and how?
How much better is it?
What new possibilities does it open?
Featuring Meghan Hughes (Niantic), Qi Pan (Snap), Jeffrey Powers (Occipital), Patrick O'Shaughnessey (Patched Reality), and Ori Inbar.





Upcoming Events
Tech Tour Venture Forum XR 2020: December 16 – 17 (Online)
VR Days Europe: November 4-6
AWE Nites


Want to hear more from AWE? Follow us on Social Media