AWE will once again be continuing its tradition of fostering entrepreneurial talent with the upcoming AWE EU 2023 Start-Up Pitch Competition. And to make things even more exciting, this year, finalists will be vying for an incredible $200,000 investment from Start-up Chris, should they be crowned winner.

The 2023 Start-up Pitch Competition is not merely a contest; it's a celebration of the spirit of innovation that continues to push the boundaries of what's possible with XR technology, and is a solid example of why the investment landscape in XR is more vibrant than ever.
With a record 150 startups throwing their hats in the ring from across 40 countries, and a particularly robust turnout from Germany, Austria, the UK, France, and the Scandinavia region, the interest in the competition is certainly a testament to Europe's burgeoning XR ecosystem. Plus, the breadth and depth of young startups, ranging from pre-seed to Series A, underscore the strong momentum of XR innovation and entrepreneurship across the continent.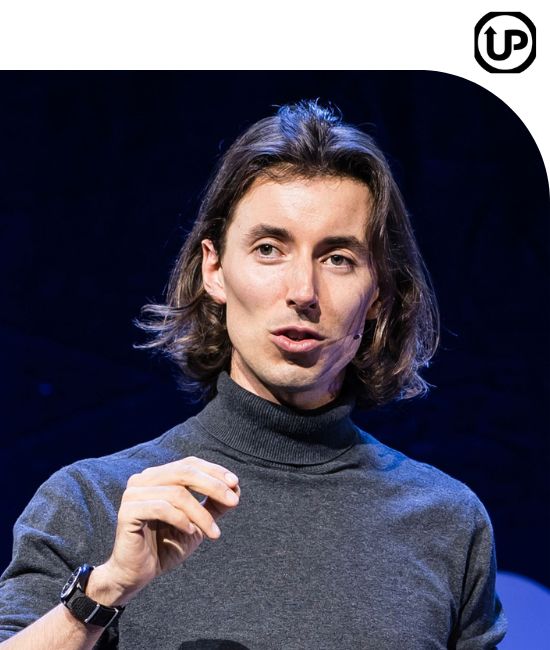 Christopher Obereder, aka Start-up Chris
As noted, this year's competition offers a golden opportunity for finalists to compete for a substantial $200,000 investment from acclaimed investor Christopher Obereder. The winner will also be honored on the main stage at AWE EU, where they will be handed a coveted Auggie Award trophy, as well as given the title of "Start-up to Watch."
However, the competition is not just about the incredible investment prize; it's about spotlighting the ingenuity embedded within the XR ecosystem, and how this technology is morphing industries, from arts and culture, to gaming, ecommerce and advertising, and so many others.
The finalists that have been selected to showcase their groundbreaking solutions at AWE EU this year are:
Bridging the gap between art and its audience through augmented reality, Artivive provides a new visual language to artists.


QuarkXR is a next-gen cloud streaming platform for businesses adopting and scaling their use of immersive technologies.


GN3RA is a digital outfit customization platform, where anyone can alter and design digital outfits without tech or fashion skills and wear them immediately on avatars to explore virtual worlds and games and in AR, in just under 10 minutes.
wondder's platform is designed to empower people by developing and deploying Leadership Training, in Virtual Reality, powered by Artificial Intelligence.
VIRTUAL BEINGS is bridging the uncanny valley with its advanced behavioral AI engine, KuteEngine™.
By gamifying education, forwARdgame is crafting immersive learning experiences through its mission to combine the fun of actively playing in the real world, with the excitement virtual worlds offer.
Merging education with entertainment, Brainspark Games is crafting engaging learning platforms.
Ink & Paint combines the most compelling aspects of immersive, live performance, and augmented reality to create the next generation of live theatrical shows.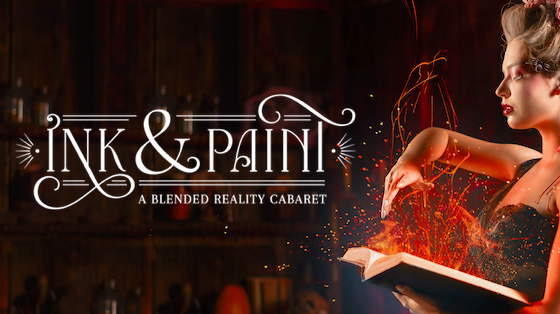 For investors, attending the 2023 Start-up Pitch Competition at AWE EU is an unmissable opportunity to get an early glimpse into the future of AR and VR technology and the innovative minds driving its evolution. The competition serves as a fertile ground for discovering startups with high potential for return on investment. By being at AWE, investors not only get to evaluate the viability and market potential of the presented solutions, but can also engage with the many other forward-thinking entrepreneurs in attendance, and ultimately gain a better understanding of the problems that start-ups are aiming to solve through XR technologies.
This year's event will not only prove to be the perfect setting for augmented and virtual reality start-ups to convene, but is also where any XR professional looking to connect with the EU AR and VR community should be. Plus, with more than 100 exhibitors on the AWE EU expo floor, as well as leading companies and brands in attendance including Lenovo, Qualcomm, Meta, Snap, Niantic, Pico, HTC, Vuzix, Redbull, Siemens, Bayer, Bank Austria, and Swisscom, AWE EU will be one you definitely don't want to miss!
AWE EU 2023 is now just a couple of weeks away, but tickets for the event are still available, so make sure you secure yours to be part of a congregation of like-minded innovators, investors, and enthusiasts.
We hope to see you there in two weeks!