AWE USA 2023 is on track to be our biggest and best XR conference yet. This year will also mark the 14th anniversary of the world's largest AR and VR industry event, and we are looking forward to sharing the best that the XR industry has to offer.
With 100 speakers out of an expected 400+, 100 exhibitors out of an expected 300+, top name sponsors and the attendance of leading brands already confirmed, AWE USA 2023 is certainly going to be something that you won't want to miss!
Hundreds of thought-leaders across an expertly curated agenda
Every year, AWE USA hosts knowledgeable and talented thought leaders from across the AR and VR industry, who demonstrate their ideas and expertise over a variety of insightful talks, panel discussions and presentations. These take place across our 14 targeted agenda tracks, encompassing topics ranging from the application of XR in healthcare and wellness, to the latest AR and VR solutions for gaming, entertainment, and media.
This year's event will also feature a new agenda track dedicated entirely to Web3, which will explore topics such as decentralization, blockchain technologies, digital ownership and token-based economics related to the Metaverse.
With plenty of agenda tracks providing a platform for speakers and panelists from across the entire spectrum of the AR, VR and MR industry, there will be talks, discussions and demonstrations for all attendees looking for the latest XR insight, as well as for anyone interested in the latest emerging technologies.
Some of the top speakers already confirmed for this year's event include:
Hugo Swart | VP & GM, XR, Qualcomm

Peggy Johnson | CEO, Magic Leap

Tom Furness | "The Grandfather of VR"

Shelley Peterson | Director - Principal Program Manager, Microsoft

John Riccitiello | CEO, Unity Technologies

Nelly Mensah | VP of Digital Innovation, LVMH

Philip Rosedale | Co-founder, Linden Lab

Cathy Hackl | Founder & Chief Metaverse Officer, Journey

Rony Abovitz | Founder & CEO, Sun and Thunder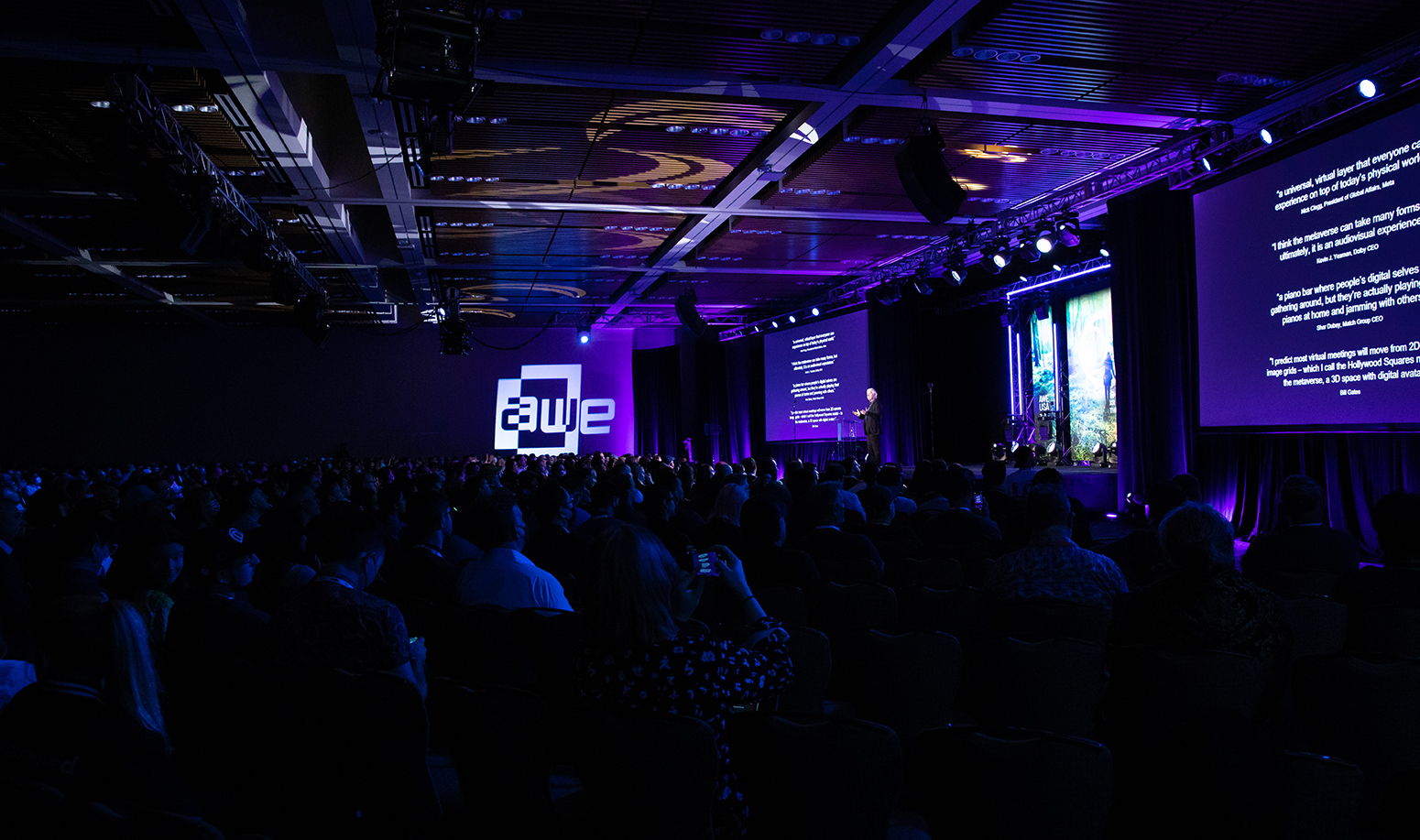 Big name speakers will once again mean several packed out Main Stage sessions for this year's event.
Companies and brands attending this year's leading XR event
As well as a stellar lineup of fantastic speakers, AWE is also where several of the world's largest companies and most recognizable brands congregate to share their product knowledge and discuss how they are both building XR technology or utilizing it to enhance industries and raise their brand awareness.
The following leading companies and brands are already confirmed as speakers and exhibitors at AWE USA 2023: Cornell Tech, Intel, Lowe's, Meta, Microsoft, Nokia, Paramount Pictures, PepsiCo, Pfizer, Philips, Qualcomm, Stanford University, Walmart, Web3 Foundation, World Economic Forum, and many more.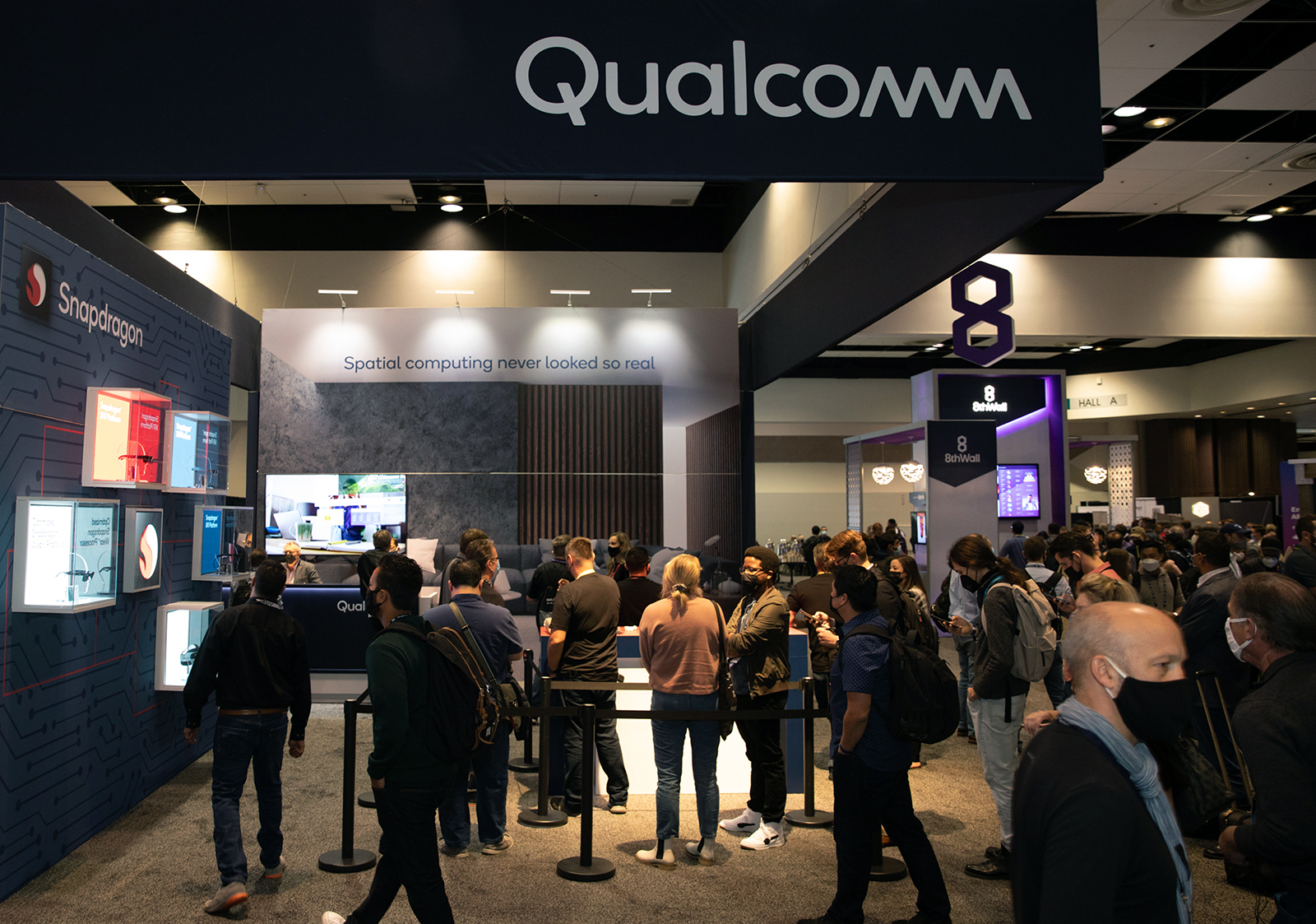 Several leading XR companies and big name brands are already confirmed for AWE USA 2023.
Plan ahead, save money, act now
AWE USA is now less than four months away. Whilst that might still seem like a ways off, Super Early Bird rates expire on February 28, meaning you only have a few more days left to save $600 on admission price to the event (that's almost like you're saving yourself $150 a month by acting now to get your tickets).
Saving money is a bonus though – the real value is of course in being at the world's leading augmented and virtual reality event, which offers attendees a unique opportunity to get immersed in the bleeding edge of AR and VR technology.
Guests at AWE are able to get hands-on demos with the latest hardware and software and see firsthand the innovations in AR and VR that are driving the XR industry forward. AWE is also the best place to network with industry experts, leading companies and innovative startups, and is considered by many as "the home of XR."
If that all sounds like something that you don't want to miss out on, then make sure you act now to secure yourself a ticket and experience the best that the AR and VR industry has to offer.
Get your Super Early Bird ticket and save up to $600!
Thank you to our sponsors
Of course, AWE would not be possible without the work of our incredible sponsors. The current sponsor lineup for this year includes: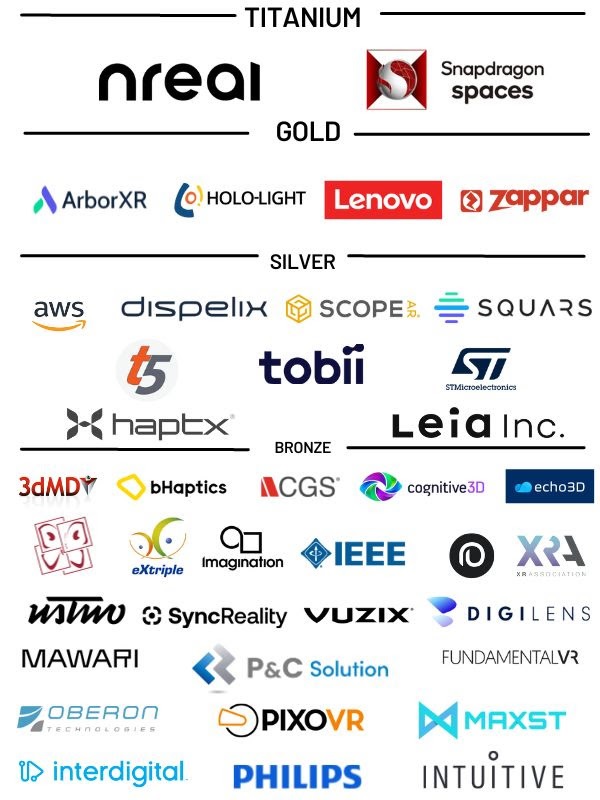 A heartfelt thank you goes out to all of our incredible sponsors for their support for what will once again be the year's leading augmented and virtual reality event. For the XR ecosystem to grow, it requires input and expertise from across the entire spectrum of immersive technologies. The platforms, solutions, products and tools that our sponsors and exhibitors provide all make up a key part of this ecosystem, and are essential in the development and advancement of the AR and VR industry. At the end of the day, that is what AWE is all about—the advancement of the XR industry in order to further human progress, and we are grateful for our sponsor's support in helping us reach this goal.