Welcome to part three in our blog series that takes a look at some of the top trends across the XR industry and examines where the technology is currently being utilized, as well as the benefits that augmented reality (AR) and virtual reality (VR) offer. In this post we will look at how no-code AR development platforms are helping to democratize XR content creation.
If you look at the success of platforms such as SnapChat, YouTube, Instagram and TikTok, they are all driven by user-generated content. A big part of this success hinges on how creators are being empowered to easily make new videos, stories, or filters for these platforms, as without content there would be nothing for users to watch.
The exact same can be said for XR experiences. It's all well and good that the technology exists to put an interactive AR experience in your living space for example, but if no one other than skilled developers and agencies are able to make these experiences, then the potential for creativity is significantly diminished.
Therefore, a big part of building a future where people want to take advantage of AR and VR technology involves a wide range of new and innovative content. Just as some of the best musicians cannot read music, some of the most creative people may not have the coding or development skills required to turn their ideas into a reality.
By democratizing the XR content creation process through no-code development platforms, it opens up the space to millions more creators and to basically anyone with a good idea. The more freedom that creators have to build XR experiences, the more experiences there will be overall and the more benefit everyone will get out of the technology as a result.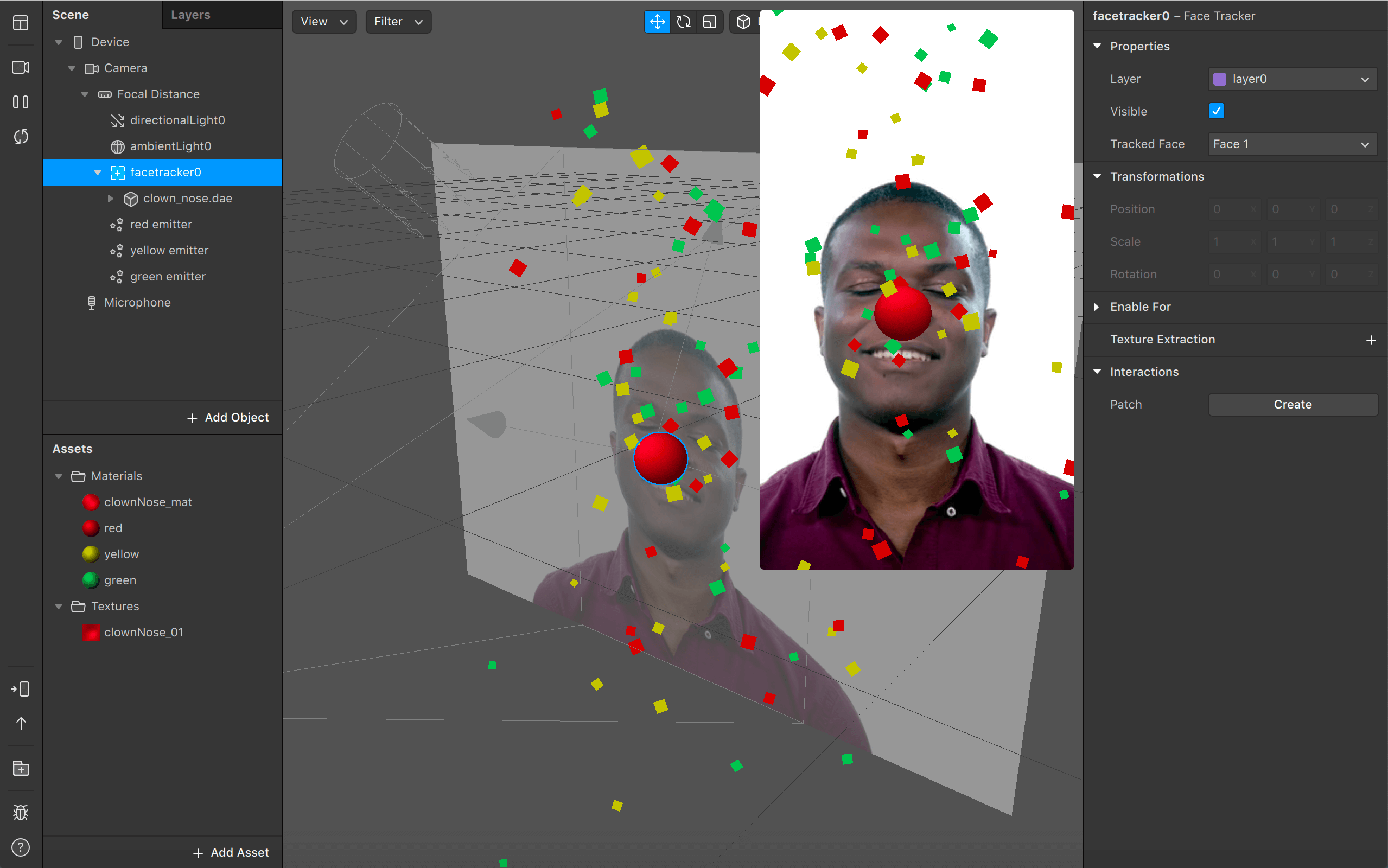 Meta's SparkAR Studio platform that enables creators and developers to build augmented reality experiences for Meta's family of apps.

This is not to say that such platforms make development skills redundant though. In fact, the more straightforward it is for skilled developers to build for XR using platforms that simplify the coding process, the more likely it is that we will start to see some even more complex, engaging and highly-developed immersive experiences. Many of these no-code platforms do still support custom code and allow developers to custom-build advanced augmented reality experiences based on the respective platform's own software engine. This means that the platforms themselves can do the majority of the heavy lifting when it comes to some of the more simple coding requirements, which frees up developers to focus their efforts on the more complex aspects of an experience as a result.

Brands and businesses stand to benefit from these no-code development platforms too. If you look at how ubiquitous something like Microsoft PowerPoint is today, literally anyone with a computer can create a slideshow presentation that features questionable transitions and an over-usage of emoji-style images. Whereas before powerpoint, flip-charts, physical slides, and chalkboards would have been used, sometimes requiring trained designers and technicians to facilitate. Industries such as branding and advertising are now moving in a direction that will see AR campaigns as a necessity, which will mean professionals working in these industries will need to be just as capable of creating a branded augmented reality experience as they are at creating a slideshow that justifies their font choice.
Platforms such as Blippar's Blippbuilder now offer a solution for creating and publishing interactive AR content, removing all the complexity of coding and providing users with a drag-and-drop interface. Similarly, Zappar's ZapWorks platform offers no-code, low-code or custom code solutions for creators and developers alike. Even Meta's SparkAR Studio requires zero coding knowledge (although some is always helpful), and users (and brands) can create their own AR effect for platforms such as Instagram and Facebook by simply following some step-by-step guides and tutorial videos.
Again, this democratization of content creation and simplification of development is going to be incredibly important to help grow the talent pool that is able to provide content for XR experiences.
Several tracks at this years AWE USA event will be featuring no-code AR platforms, including the Developer Track, which will feature speakers from leading technology companies such as Intel, Magic Leap, Niantic, NVIDIA, Unity, and more, who will demonstrate the use cases, capabilities and shortcomings of today's SDKs, as well as tutorials on the best platforms for building XR experiences. There is also the Creator Track, which will examine best practices, UX Design considerations and the ways creators can monetize content with no-code AR experiences.
Some of the best talks at AWE USA 2022 that will focus on how no-code and low-code development platforms are democratizing augmented and virtual reality content creation include:
As well as expert talks and panel discussions at this year's conference, there are also several start-ups that offer no-code and low-code developer and creator platforms who are competing to be crowned the winner of the Auggie Award for "Best Creator & Authoring Tool". Nominations are now live, so make sure you place your vote before May 5, 2022, when the voting deadline ends.
(Header image source: Zappar)