AWE has recently announced some of the first headliners for our 14th annual XR industry event taking place in Santa Clara from May 31-June 2 this year. More than 5,000 XR professionals are anticipated to be attending AWE USA 2023, along with 400 industry leaders expected to speak at the event, and over 300 exhibitors showcasing their latest AR, VR and MR innovations across our 120,000 sq ft expo floor.
On top of this, AWE is also home to the XR industry's most highly anticipated awards ceremony – The Auggie Awards.
What are the Auggie Awards?
The Auggie Awards are AWE's prestigious industry awards ceremony that recognizes outstanding companies and individuals from across the XR industry for the groundbreaking solutions they have created. Now in their fourteenth year, the "Auggies'' have honored hundreds of incredible winners who continue to make significant contributions in the field of XR.
Past winners include renowned brands, technology giants, up and coming start-ups, individuals, and everything else in between. All have demonstrated their impressive AR/VR projects and have convinced the judges that they were worthy of winning the coveted Auggie Awards trophy in their respective category.
And so, with another AWE USA event comes another fresh chance for you or your company to submit a nomination and be in with a chance of winning an award. The Auggies are not just limited to large providers or big tech companies either – anyone from across the XR industry can nominate a product or solution for one (or many) of the 16 Auggie Awards categories.
The categories
Below are all of the categories for this year's awards ceremony: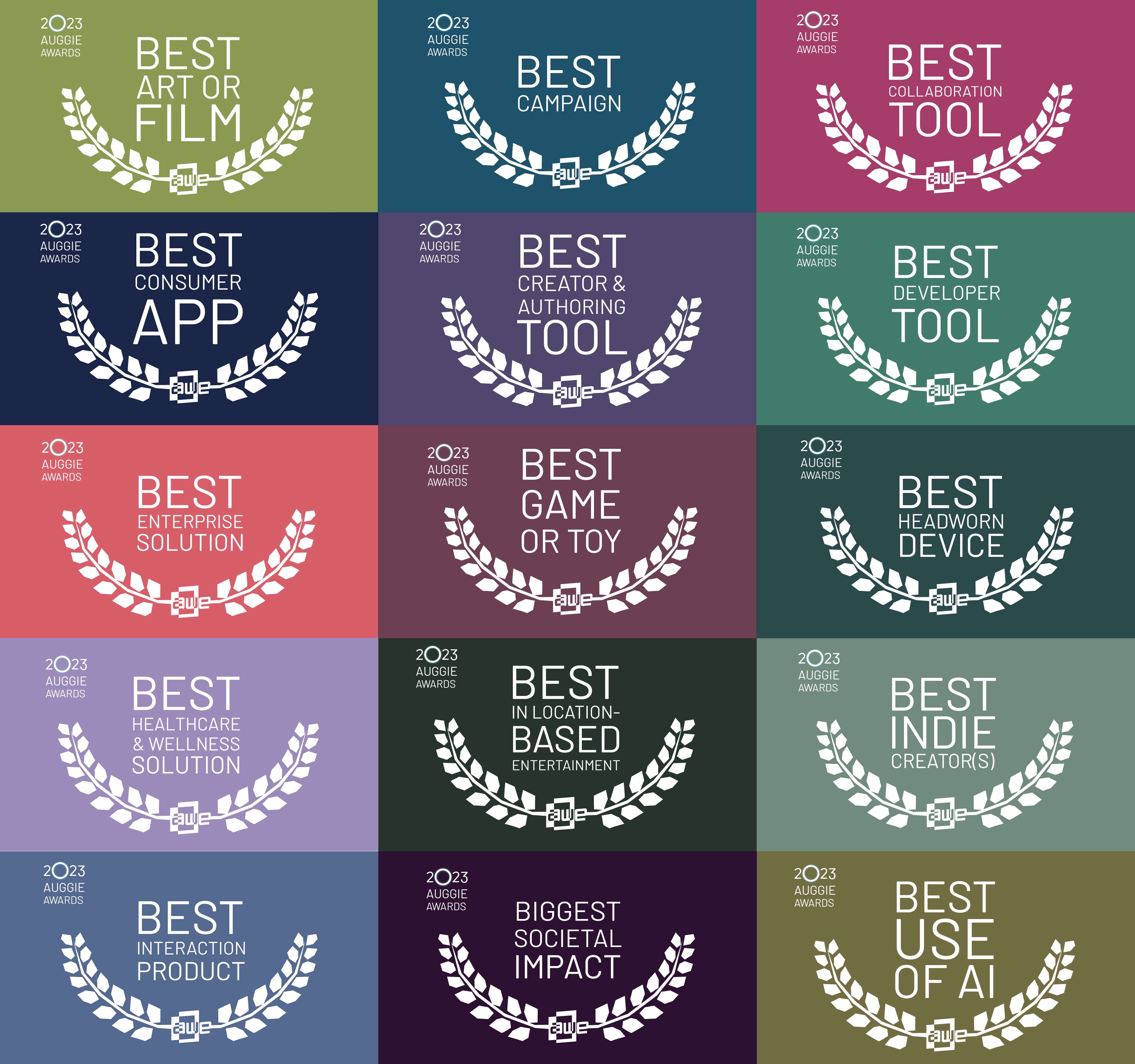 For the first time this year AWE is also extremely excited to announce the newest category from Qualcomm, who are sponsoring the "Best Snapdragon Spaces™ App." This brand new category will recognize the very best XR solutions or apps that are created utilizing Qualcomm's leading Snapdragon Spaces XR Developer Platform.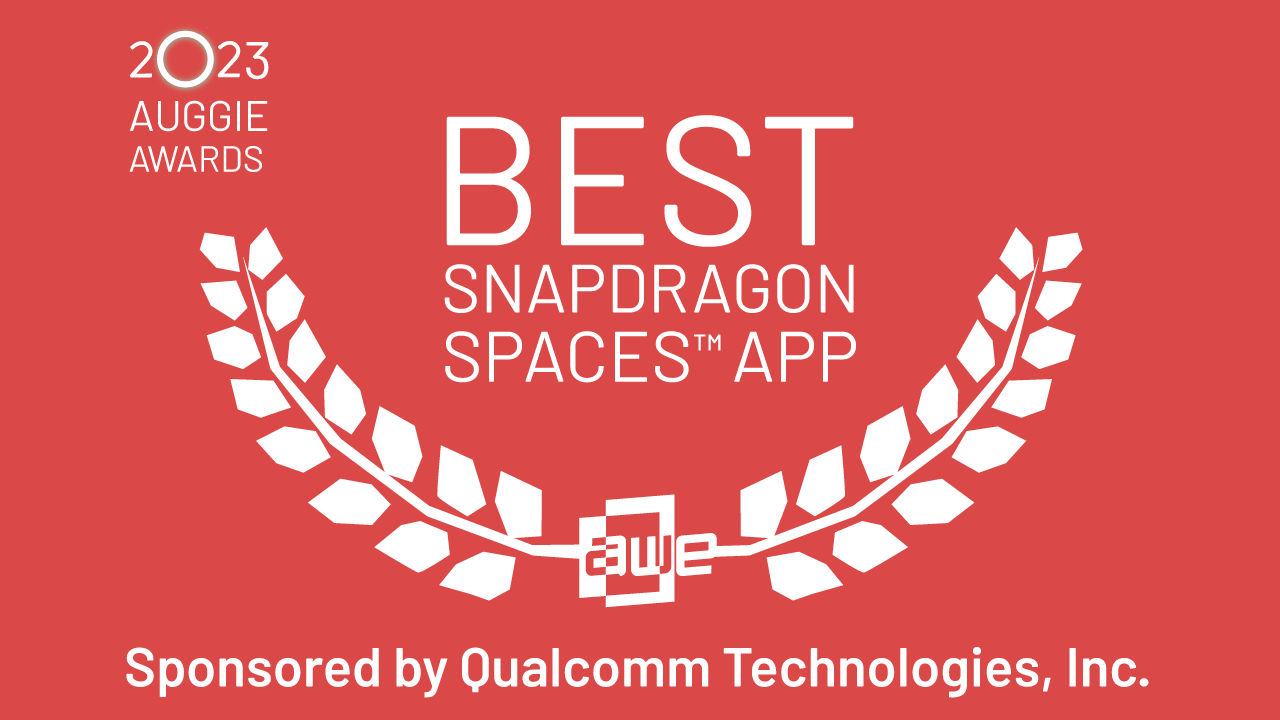 On top of these 16 categories, there are also four other awards, the winners of which are specially selected on-site during the AWE USA event. These include: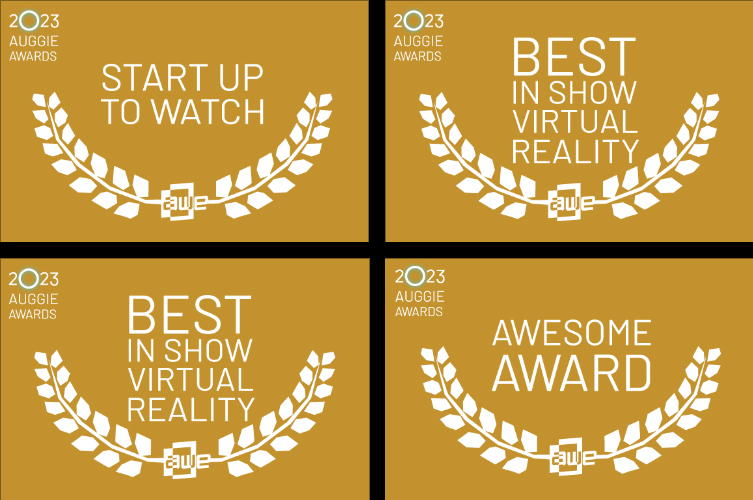 Why you should submit
Anyone can nominate themselves or their company for an award. Simply by submitting a nomination, you'll be putting your XR product or solution in front of thousands of other voters, many of whom are AR, VR and MR professionals, and all of whom are helping to select which nominees make it to the final.
The increased exposure that comes with a nomination, as well as making it through to the final judging round, can help to put your augmented or virtual reality product or solution on the map, attracting the attention of industry leaders and customers alike. If you are one of the lucky few selected to make it to the final round, your submission will then be under scrutiny from AWE's expert panel of Auggie Award judges, made up of XR industry experts, thought leaders, investors, innovators, and visionaries from around the world.
It is safe to say that winning an Auggie Award is a coveted distinction that brings both recognition and prestige to your company or individual endeavors within the XR industry, and it is certainly an achievement worthy of major bragging rights! A win is a testament to your unwavering commitment to excellence and innovation in the XR space. Furthermore, winners often receive press coverage, with leading XR news outlets highlighting your product or solution and helping to amplify the impact of your success to the world.
So what are you waiting for? Get your nomination in and set yourself up to bask in the glory, share your news with pride, and let the world know that you're a true trailblazer in the XR industry should you win an award.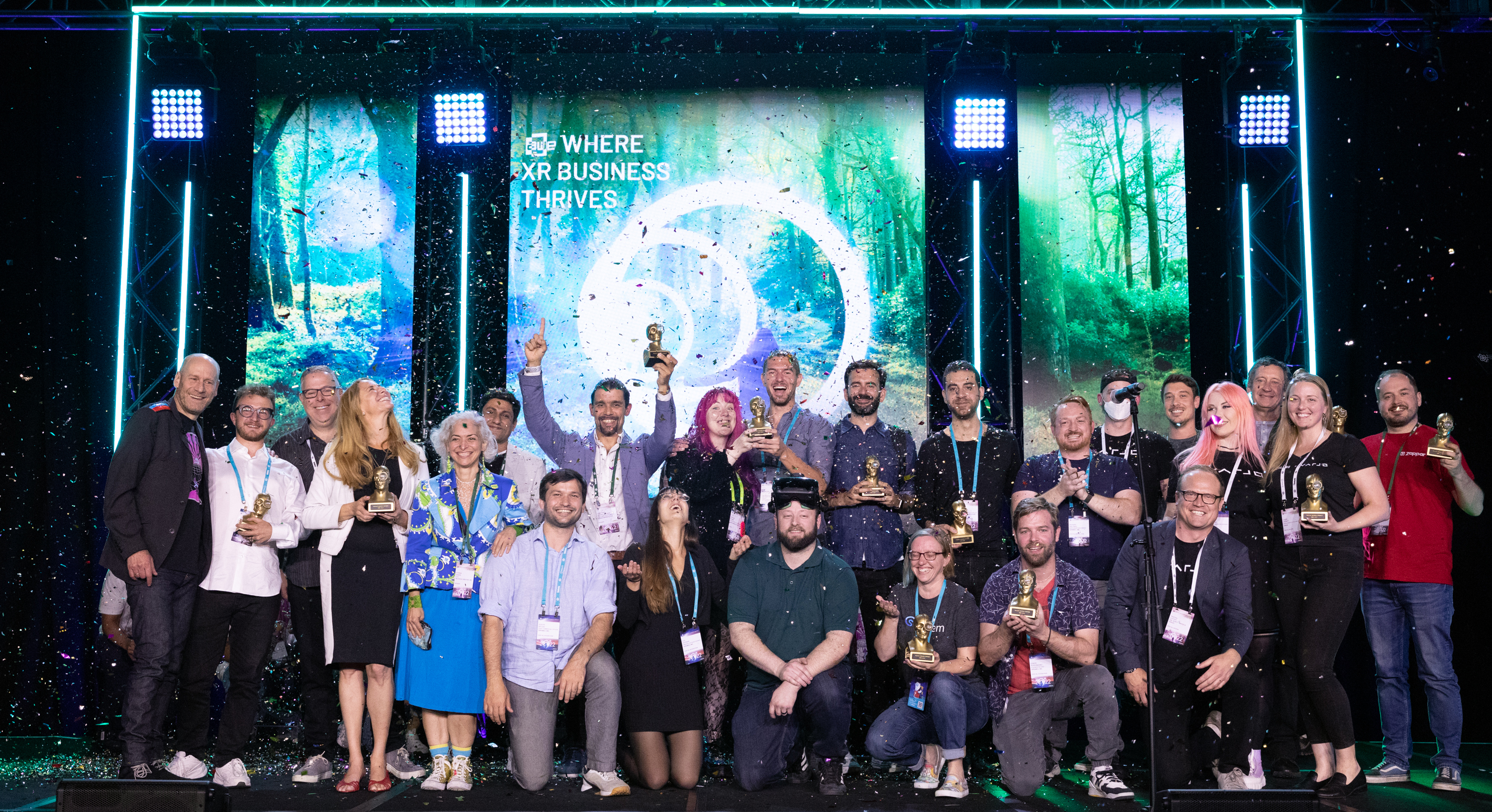 How to submit your nomination
Anyone from the AR/VR industry is eligible to nominate a product or solution in one of the active categories listed above. To submit a nomination, visit auggies.awexr.com and follow the registration instructions. Once registered, you'll be able to follow the online instructions that will guide you through the submission process on our awards platform.
A very simple breakdown of the process is as follows:
Register on the

AWE awards platform

.

Select your chosen category* that you wish to submit your nomination for.

Enter information into all required fields.

Hit "Submit"
It's really that simple.
*Please note, if you wish to submit your product or solution under multiple relevant categories, you'll need to create a separate nomination on the awards platform for each submission.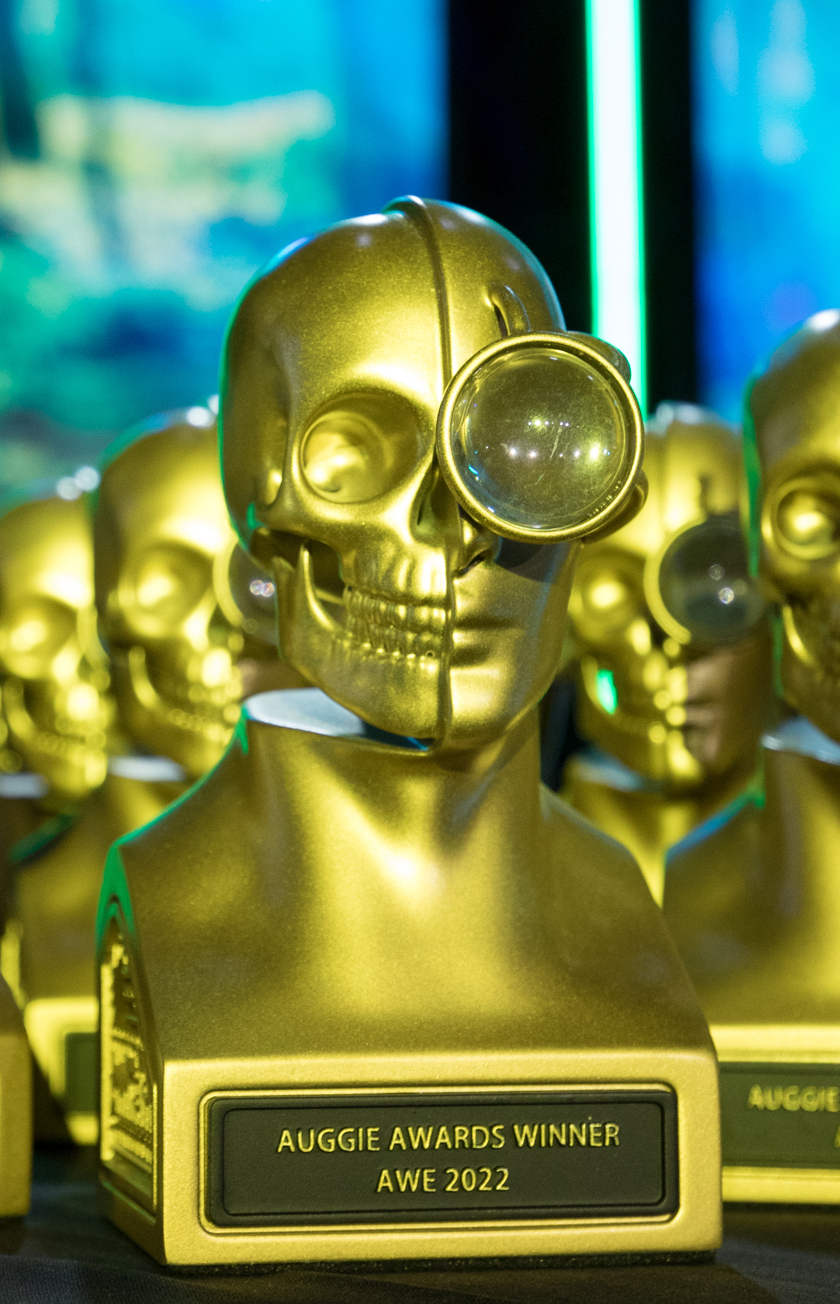 How winners are chosen
Selected nominees move forward to public voting which begins on April 10. The public is asked to vote for the nominees they wish to see as finalists in each category. Public Voting results are then used to select five finalists in each of the active Auggie Award categories. However, the judging panel will also have the opportunity to "save" some nominations that they wish to see included as a finalist if desired.
These finalists then move to the judging round which occurs from May 11 to May 25. AWE's panel of judges rate the finalists and these ratings will determine the overall winners for each category.
Key Auggie Awards dates
Nomination period – January 11-April 7
Public voting begins – April 10-May 4
Judging period – May 11-May 25
Winners announced on stage at AWE USA 2023 – June 1, 2023
Make sure you don't miss out on the chance to get your XR solution on stage in front of thousands of AR and VR industry professionals at the 14th Annual Auggie Awards Ceremony at AWE USA this year.