The excitement is building as we are just two weeks out from AWE EU kicking off in Lisbon on October 20th. To add to this, we have some special announcements regarding prizes for both attendees, as well as those speaking and exhibiting at the event.
This year, all AWE EU ticket holders will automatically be entered into a prize draw to win one of three
Pivo Pod Black
devices from 3i. The Pivo Pod is 3i's motion tracking device for content creators. The device is capable of assisting creators with 3D tours, hands-free live streams or video calls, virtual presentations, 360° image production, and more.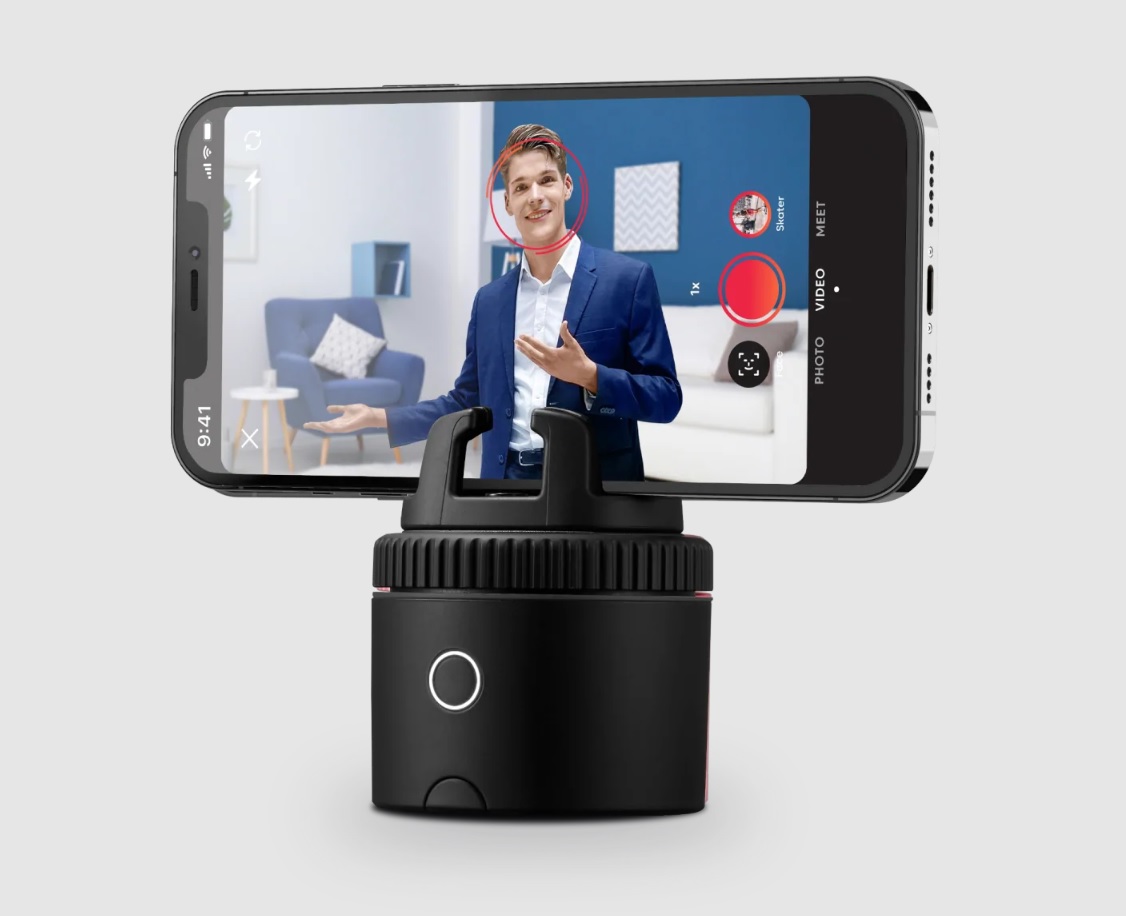 Using the Pivo Pod, users can record and share, or stream content to their favorite social platforms. Plus, the device features auto tracking and auto zoom functionality, meaning creators are always in frame, even if they are moving around a space or area. 3i also boasts "horse tracking" for the Pivo Pod, which is certainly a first for us that we've come across in terms of creative hardware functionality.


Prize Giveaways at AWE EU From 3i and Pico

Either way, three lucky winners (whinnies..?) of the Pivo Pod Black devices are guaranteed to have some stable image and video content creations after using their prizes (okay… puns being reined in now).

In addition to these three prizes from 3i for attendees, VR headset manufacturer and AWE EU Titanium Sponsor, Pico, is also offering up a couple of special prize gifts for the winners of the Best in Show (AR) and 'Start-up to Watch' Auggie Awards. We can't tell you exactly what the prizes are, but we can guarantee that they are worth getting excited about!
Both prize giveaways will be announced during the AWE EU Event Wrap-Up, held on Friday October 21st at 16:25 on the Main Stage. Again, there is no criteria for entry for each prize. For the 3i giveaway for attendees, all AWE EU ticket holders will be automatically entered into the prize draw, however, in order to win, you'll have to be present at the closing ceremony to hear if your name is called and to collect your prize.

Best in Show (AR) Prize


For Pico's prize, AWE staff will be judging the winners for the Best in Show award throughout the course of the event – so any speaker presentation or talk, product, or expo booth that is on at the event is in with a chance of winning. Of course, those that really stand out and show the Virtual and Augmented Reality community something truly unique are in with the highest chances of winning.



AWE's Most Affordable Pass – The 'Friday Only' Pass For Just €295
And that brings us nicely to those who are as of yet undecided about attending this year's event. If the prize giveaways aren't enough to sweeten the incredible deal that is the entire AWE EU 2022 attendee experience this year, then perhaps this next piece of info will be the enticing icing on the cake.

AWE is once again making its most affordable 'Friday Only' conference passes available for just €295 to those who are eager to attend AWE EU but can only make the final day.

You'll still get a substantial conference experience, with access to incredible talks from our diverse lineup of XR industry thought leaders speaking and presenting throughout the day, as well as a packed expo floor and thriving AWE Playground area where you'll be able to try out some of the latest and most unique AR/VR experiences that the XR industry has to offer.
Not only that, but as is the case with all of AWE's augmented and virtual reality events, there will be the opportunity to learn about the AR/VR industry, connect with fellow XR professionals, and grow network or business by being present at Europe's leading XR industry event.

Attendees joining us this year will be able to meet face to face with leading names from across the industry and will be under the same roof as professionals from companies such as Google, HTC VIVE, Meta, Microsoft, Nestle, Niantic, Ready Player Me, Shopify, Siemens, The XR Association, and many more.
We're looking forward to welcoming you and the rest of the XR community in person at the FIL Lisbon Exhibition and Congress Center in Lisbon, Portugal from October 20-21.